The Isagenix diet is a popular diet plan of 30-day. It is the best meal replacement diet for weight loss. It is followed by different people across the world to drop the weight quickly. The Isagenix system claims that it is an innovative way of healthy weight loss.
This Isagenix diet plan involves the consumption of low-calorie meals and Isagenix products. Its products include protein bars, shakes, supplements, and cleanses. It may work for certain people and have a side effect on some.
Let's have a detail look at the Isagenix diet and how it works for weight loss.
What is the Isagenix diet?
The Isagenix diet program comprises of cleanse days and shake days. It promises a quick weight loss in just 30 days. This diet aims to help people for weight loss by controlling calories, meal portion, and intermittent fasting.
Isagenix-International is a divers marketing company that offers meal replacement products for weight loss program. It also challenges to have verified by FDA.
What's Isagenix Diet Included?
The 30-day diet plan includes:
Isalean Shakes: It contains a meal replacing shakes based on milk and whey protein. It has 24 grams of protein and 240 calories with other ingredients.
Ionix Supreme: It is tonic that comprises of a sweeteners blend, adaptogens, and vitamins which increase muscles recovery. It also supports focus and clarity and regulates body systems.
Cleanse for Life: It is a sweetener liquid blend containing herbs and vitamins. It helps to nourish and detoxify the system and reduce fat.
Isagenix Snacks: You can also have snacks of Isagenix diet such as flavored and chewable tablets prepared of sweeteners, milk protein-based snacks.
Natural Accelerator: It is herbs and vitamin blend capsules that helps to promote metabolism and burn fat.
Hydrate Sticks: It is powder, which mixed in water to consume. It comprises of electrolytes, vitamins, and sweeteners.
IsaFlush: It is a supplement comprises of herbal blend and magnesium. It helps to improve gut health and digestion.
How Is the Isagenix Diet Program Different?
Almost every diet has a strict rule to follow to reach the desired and effective results. It can have a harmful effect on health. The Isagenix diet removes unhealthy effects and annoying toilet trips. It happens because of the cleansing and shakes days' work together to improve health and eliminate all the toxins from your body.
The prime focus of the Isagenix diet is to provide nourishment to your body with proper nutrients which cleaning impurities that can cause weight gain.
There are no restrictive rules in this diet. Rather, the Isagenix diet encourages you to lower the calories and increase vitamins and minerals.
The Isagenix-Diet Plan
Shake Days
The shake days are an initial time of the Isagenix diet plan. You will require to consume special shakes at breakfast and dinner. This shake is prepared from milk protein, whey protein, sufficient carbs, healthy fats, micronutrients, and fiber.
This shake gives nearly 23 grams of proteins and 300 calories to gain energy. Your lunch should contain only 400-600 calories. During shake days, you can consume snacks such as walnuts, almonds, cashews, celery sticks, and hard-boiled eggs.
You will also require to consume fat burning capsules between meal and snacks or similar products to a laxative to flush out toxins. However, it is optional and not require to get effectiveness.
Day-1
Early Morning
Breakfast
Lunch
Boiled egg with greens salad or
Baked fish with Asparagus
Post Lunch
Evening Snack
One fruit or fresh juice of fruit or
Dinner
How does it work?
It is a kick start to your fat mobilization and metabolism, which assist in weight loss. Isagenix snack products or healthy snacks helps to reduce carb cravings. You can have slim cakes, Isagenix, which helps to lose weight without hunger feeling.
Cleansing Days
As the name says cleansing day, the next day you will flush out of the previous day from your body. On a cleansing day, you can eat snacks between every meal. You can choose among almonds, apples, celery sticks, and Isagenix Snacks.
You can also consume a supplement containing chocolate and vanilla flavors.
However, it is your wish to choose the body flushing capsule and a fat burner.
Day-2
Early Morning
Consume Isagenix Ionix Supreme
Breakfast
Consume Isagenix product Cleanse for Life
Lunch
Chicken salad and Broccoli
Isagenix product Cleanse for Life
Post Lunch
Isagenix product Cleanse for Life
Evening Snack
A bowl of fruits or 1-bowl of baby carrots
Isagenix snacks
Dinner
Isagenix product Cleanse for Life
How does it work?
It is a cleansing plan to eliminate the harmful toxins without stripping the vital nutrients of the body. You can have snacks different times you like. However, make sure to eat Isagenix snack or healthy snack products. Consume one Isaflush capsule before sleeping.
Isagenix products
Amped Hydrate Sticks
Cleanse for Life
Ionix Supreme Tonic
Slim Cakes
Italian Soups
Energy Drink
Isagenesis
Immune and Heart Shake Boosters
Isagenix Coffee
Whey-Thins and Harvest Thins
Isa flush
Shopping List
Make a list and buy your diet food before starting your plan. It will save time and become handy for the ongoing plan. Here is the 30-days sample food list to keep stock.
Isagenix products
Shakes
Isalean soups
Cleanse for Life
Isagenix-approved snacks
Slim Cakes
Almonds
Fruit
Greek yogurt (Fat-free)
Isagenix Fiber Snacks
Lean proteins
Vegetables
Zucchini
Greens
Mushrooms
Peppers
Tomatoes
Celery
Broccoli
Fruits
Apples
Oranges
Pears
Berries
Grapes
Healthy carbs
Brown rice
Sweet potatoes
Beans
Potatoes
Butternut squash
Quinoa
Oats
Healthy fats
Avocados
Coconut oil
Nuts
Nut butter
Olive oil
Condiments and Seasonings
Foods to Avoid
When you are on 30-days diet plan of Isagenix, you will require to avoid some foods.
Alcohol
Fast food
Deep-fried foods
Margarine
Instant foods
Sugar
Cooking oils
Fruit juice
Coffee
Crackers and Potato chips
Refined carbohydrates
Processed meats like cold cuts and bacon
Soda and sweetened beverages
During the Isagenix diet, you may urge for added sugar yet, most of the Isagenix product include beverages with added sugar.
The drawback of the Isagenix diet
The meal replacing products contain high fructose. Even though the Isagenix system also helps some people for weight loss in a quick way. There are some negative features.
Meal replacing products contain high sugar
Particularly, they contain simple sugar called fructose that is linked with unfavorable health results such as diabetes, obesity, and insulin resistance.
The Isagenix system is costly
It is a most popular plan of 30-days it can cost you around $378.50 per month.
The Isagenix diet is unable to maintain
The production company may not teach people to maintain weight loss. In spite of that, they suggest to begin the same program again or choose another Isagenix plan. It is a more expensive and unrealistic method for long-term weight loss.
Not accepted by the FDA regarding health
Isagenix international demands that their products offer nutrition to the body and promote overall health. However, Isagenix tells that yet FDA has not verified any claim related to health.
Isagenix researched with its funds and published the result in 2016 and 2017. It worked with different universities to discover that participants in the study lost more weight. The study had less sample interest conflict and sizes. Also, the participants were allowed to choose their diet, which affected the outcomes.
Side effects and risks
You may suffer from side effects due to meal replacement. You will feel the following side effects.
Fatigue
Dizziness
Headaches
Diarrhea
Constipation
Cramping and abdominal pain
Irritability
Isagenix Diet – Recipe: Baked Fish with Asparagus
How to Prepare
Marinate salmon with lime juice and salt for 10 minutes.
Preheat the oven.
Clean the asparagus tips and put on a baking tray.
Put salmon fillet, celery, and chopped onion over a baking tray.
Sprinkle enough olive oil and chili flakes over the top of veggies and fish.
Do the seasoning of vegetable with salt.
Put some rosemary stick over the top of fish and bake it in the over at
180°C for 10 minutes.
Meantime, keep the lime juice, yogurt, olive oil, dijon mustard, salt in the bowl and mix.
Take the baked veggies and fish out from the oven. Sprinkle some yogurt mix on it or keep aside.
Add spices and herbs
Spices and herbs are best for overall health. These are extensively used in the traditional world. Herbs and spices help to substitute sugary sauces and provide health benefits. You can try fresh seasoning for enhancing the taste of your meals while getting effective benefits.
Preparing a delicious meal to supplement your shake-days is easy and provide control over diet success. Begin with lean proteins, fiber, complex carbs, veggies, and healthy fats. Whether it is your 1st or 2nd days, make sure to have all nutritional support.
Isagenix diet: Alternatives
Even though you will lose weight from the Isagenix system, but you may find it challenging to maintain for the long term.
This diet may not be healthful for some people for weight loss, but it depends on your health.
The Isagenix system is costly, and they may ask you to repurchase the new product with another diet. It is not affordable for everyone.
You can have a simple alternative to the Isagenix diet. You can try eating nutritious foods and perform more physical activity.
Additionally, try fasting regularly. Initially, it seems difficult, but as you begin, it will help in weight loss from a simple lifestyle change.
If your concern is cost, then buy affordable fresh products in their season. You can also buy frozen vegetables to include in your meal. It encourages an individual to choose healthful habits.
There are some methods of maintaining and promoting weight loss include:
Maintain a food journal, which helps to reveal unhealthy eating patterns
to induce with situation and moods.
Keep away the trigger foods from home
Stop the intake of added sugars and refined products
Stay hydrated
Exercise regularly
Create a support system
Fast regularly
Role of Exercise during the Isagenix diet
The Isagenix diet will not strip nutrients of your body. You can do regular exercise or practice in free time while of Isagenix diet. You can do warmups, walking, jogging, running, cycling, dancing, yoga, or play sports.
Doing 30 minutes of exercise will make you feel good.
Isagenix products are created to help in weight loss within a manageable and long-term program. Only eating special foods is not important, but you also need to do exercise to get an effective result.
Exercise: Cleanse Days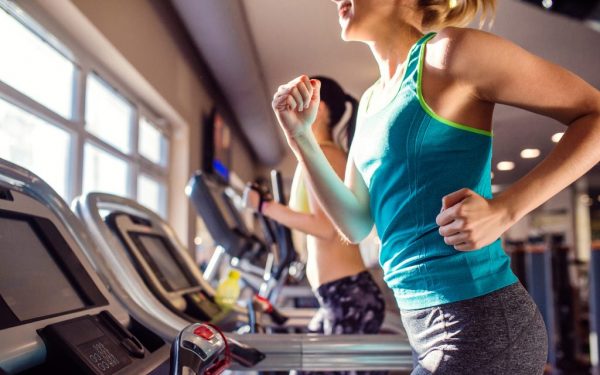 As part of your Isagenix weight loss diet, you need to do exercise on your cleanse days. It helps in detoxification and limit the calories. It effectively stimulates fat loss and detoxifies the body.
Exercise helps to utilize fat, carbohydrates, and sugar in the body, and these will be limited on cleanse days. It is recommended that perform the less strenuous type of exercises such as walking and yoga on these days to satisfy your requirements for weight loss plan.
Pre-Workout
Exercising can help to take complete benefits from Isagenix products that require to take on a specific time. Consume 1-serving of Isagenix E+ to boost energy or take Isa Pro alternatively.
It is suggested to consume small pre-workout nutrition, including fruit. However, it takes about 30 minutes for your body to absorb this energy and after you can begin exercise. It is the time where the Isagenix products come in as a better alternative as they get pre-metabolized and make you perform immediately after eating the recommended products.
During the Workout
During the workout, you will need to restore some nutrients by consuming Isagenix Replenish. You can also consume this product after doing a workout.
According to Isagenix health, restore the body using a blend of carbohydrates that absorb quickly and boost energy. It helps to restore live glycogen and spare muscles that promote energy. Limiting the restoration may cause to reduce the performance.
Post-Workout
Consuming carbohydrates and protein after doing exercise helps in your goal to reduce weight and promote muscles growth. Additionally, it also promotes your immune system. It is the reason that to consume Isalean Pro shake or Isalean Shake within 30-minutes after the exercise.
Additionally, these products can include Isagenix greens or Isafruits for flavoring with 1-2 scoops of IsaPro. Also, you need to keep enough hydrated the entire day to increase the chance of weight loss.
More Information
There are some other sources of information that will help to make a good choice regarding Isagenix diet and exercise. You can also take help from a personal trainer and consult about nutrition. Make sure to prepare a day-to-day schedule so that you don't skip anything.
You will lose weight from the Isagenix diet. It will help to burn 1,200-1400 calories every day. But the most important thing is to master yourself with simple recipes and affordable yet high-quality lean protein, veggies, and fruits.
Talk with your doctor or diet expert before trying the Isagenix diet. Also, try only for a short period by following its instructions to prevent unhealthy effects.
Even after taking advice from a health expert, if you get unusual effects and side effects, then immediately stop the diet and visit your doctor.