Achieving weight loss goal according to a weight loss plan can be difficult sometimes and seems impossible. Most of the time, people lack the motivation to have continuous flow in the workout and weight loss regime.
Often, we are too afraid of going out of our comfort zones. Sometimes, you tell yourself its fine to chubby because you love to eat and out of exercise for the next day. This attitude causes you to gain more 30 pounds and contribute to serious health problems.
Motivate yourself to eat healthy and workout every day. Here are the best motivational quotes for weight loss.
"Only I Can Change My Life-No One Can Do It for Me"
It is real that when you can't lose weight, you often blame dietician, trainer, friends, family, food, weight machine. But instead of blaming, it is your responsibility to have control over your life. If you do not stick with exercise and diet plan, then the expert trainers and best dieticians cannot do anything for your weight loss.
Learn to tell 'No' politely when your family or friends may tempt you into unhealthy habits. Understand why you need to lose weight, which will make you stay motivated.
'Slow and Steady Wins the Race'
Starting slow is a great way to accomplish weight loss.  Moving slow can be difficult in a fast-moving age. It is important to lose extra weight and maintain it. Don't go for a fancy diet which available more in the market. This fancy diet is called a fad for a reason because it will only make you lose water weight and gain more weight back with speed after stopping the diet. When you begin slow, gradually you will able to see the lifestyle changes. Your weight gets eliminated, but this weight loss will be sustainable and healthy.
'The Struggle You Are in Today- Is Developing the Strength -You Need for Tomorrow'
Performing everyday workout helps to build further strength.  As you begin with eating healthy and practicing exercise, it can be hard to stick with it. Even after doing 10-reps of jumping jacks may appear like a struggle. But as you start working on it, then you will be ready for a more challenging and complex workout. You will be able to build physical and mental strength for further obstacles. Obstacles are those from which you can overcome by struggling today and sweating.
Food-Like Your Money-Should Be Working for You
If you are spending time and money to reach a fitness goal, then it is better to show the results. It is a smartest weight loss quotes which will compel you to think about whether you are making good food choices or not. If you are spending on unhealthy foods, then you will surely gain extra weight. Spend your money on nuts, leafy green veggies, chicken breast, fish, tofu, lentils, mushroom, multigrain biscuits, bread, sprouts, rice bran oil, herbs, olive oil, and fruits.
'The Road May Be Bumpy-But-Stay Committed to The Process'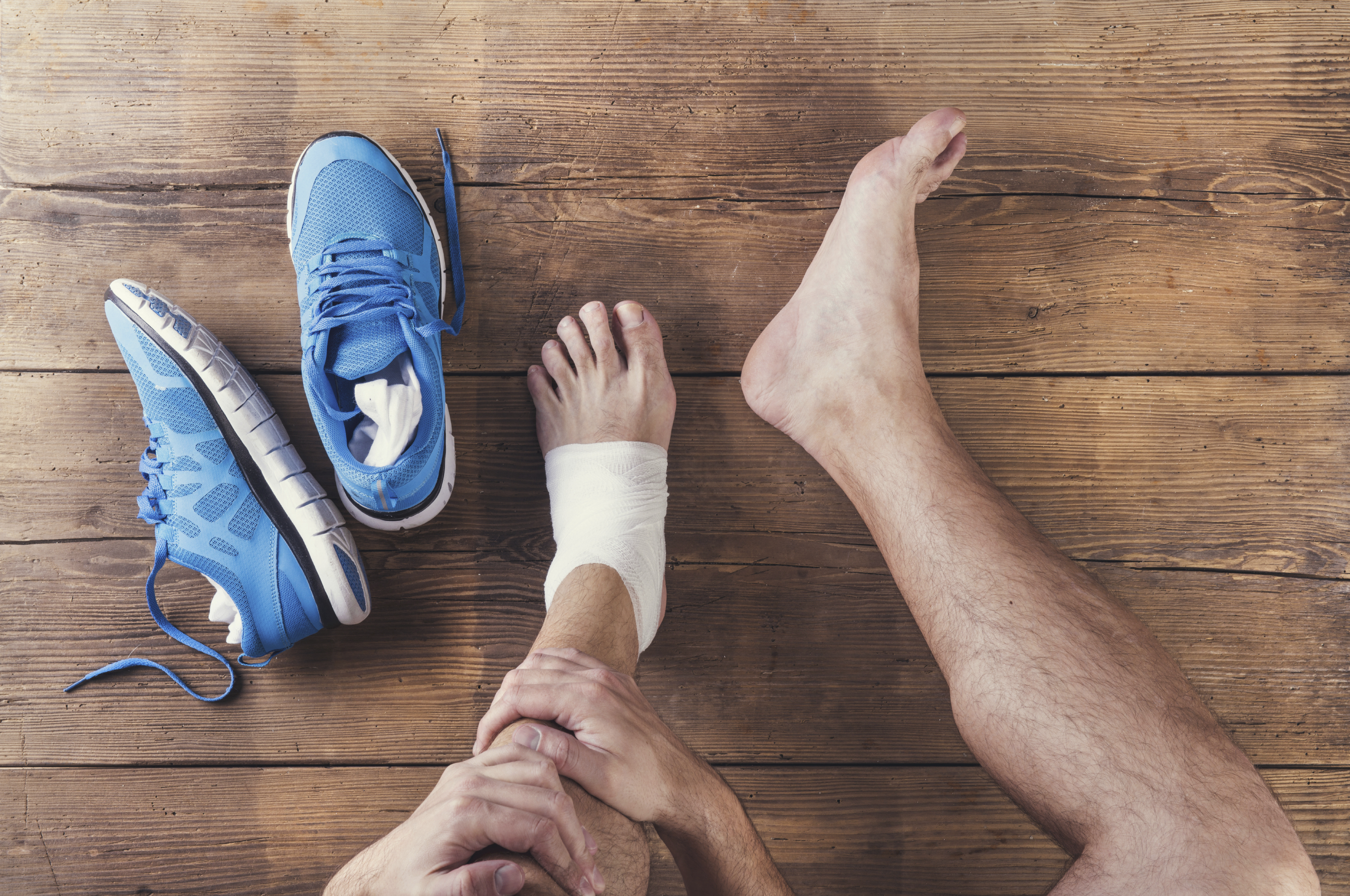 Everyone experiences some days of craving. They may make a mistake of workout skipping. In the beginning, you will be less likely to eat healthily, and your body may get sore due to workout. But, that is fine, in fact, you should eat 500 calories more than suggested in the diet chart.
It helps to prevent the spike of metabolic rate. You may not quickly learn the correct way to squat, but you may also not perform ten push-ups in proper ways. There is also the possibility of getting injured. But stop skipping a workout with silly reasons. Stay focused and committed on weight loss plan.
"If You Are Tired of Starting Over, – Stop Giving Up"
Many people try different diets and join new gyms for better experiment with another method of weight loss. The main disadvantage is we expect the results fast without completing 100%. Again, we may begin with a new diet plan in a new gym. This process will make your body tired and reduce your confidence.
Try to find out your weak points and make a list of them. Plan a strategy for a better solution. For example, if you have a habit of eating frequent snacks, replace it with healthy foods. If the morning gym routine is not possible for you, then visit the gym after office or school. You can also do exercise at home.
'Be the Best Version of You'
You know you can perform much better than what you are performing now. The only person coming between you and your better version is you only. It seems creepy but true. This quote will help you amazingly and stop you from holding your dietician and trainer or anything which is responsible for weight gain. This quote will induce hormones that help to have strong will power. You will get motivated to go the extra mile to approach your weight loss goals.
Be Stronger -Than – Your Excuse
When it comes to women weight loss plan, they have a number of excuses to skip the workout and eat fast foods. Menstrual period, feeling tired, some more chips, ice cream helps to reduce the blues, but these are the main excuses of women cause them to gain more weight. C section mom is stronger than these workouts. Women handle multiple tasks at home, office, caring family, but you should also care for themselves. Be a strong woman and go ahead to lose weight.
It's Not A Diet – It's A Lifestyle Change
Many people wonder and ask about your diet. But the diet plan is not always important you need to have a healthy lifestyle. Eating healthy and doing workout helps to lose weight, which makes you fit and look young. Maintain patience and stay efficient with your weight loss goal. Include healthy lifestyle slowly get you the right result. It will become a healthy habit and transform your life into a fit lifestyle.
"Doubt -Kills-More-Dreams, Than-Failure-Ever-Will"
Whatever happens to us is just good, which is the truth. In fact, sometime you will be very critical of yourselves and give up on your dreams very easily. Don't do this with your weight loss. Everyone deserves to look good and feel best of their version. Always believe you can achieve a healthy weight as you desired. Initially, you may fail multiple times, but failure is the beginning of success to learn from mistakes.
"Nothing Tastes as Good as Being Thin Feels"
As a foodie, you may stop all kinds of foods. As you start taking weight loss seriously, you will lose the desired weight and feel light. Losing weight helps you wear trendy clothes and help to look good. Being thin, it doesn't mean you have been only bones and skin, but you should be healthy and more comfortable.
"Will Is A Skill"
When it comes to weight loss goal, your will power should be strong. If your will power is low, then you will not achieve weight loss.
It is hard to experience pain and mental dissatisfaction, but that serve only a few days. But then you have to give training to your brain to stay determined and focused. You will improve this skill constantly. It will take time but will show you results in all phases of your life, not just weight loss.
Stressed Spelled Backwards Is Desserts, Coincidence
After getting stress, we often try to eat chocolates, ice cream, pastries, cake. Stress causes emotional and ends up in overeating and weight gain. When you do workout and eat healthily, it will relieve stress and promote weight loss. That's why taking stress work against your weight loss and doesn't show any result.
'An Active Mind Cannot Exist in An Inactive Body'
Sitting idle in one place from morning to night can contribute to a very inactive lifestyle. Or even if you mind staying active throughout the day, it will provide negative effects to your boy. Staying inactive means sitting long hours on an office chair, watching tv by lying on the sofa all time, not doing any activity make your body functions slow and skip burning weight. It will cause to send wrong signals to your brain about hunger and end up in overeating. However, it is important to perform a one-hour exercise every day.
Strive for Progress, Not Perfection
Don't try to struggle with yourself if you could not manage a healthy routine. You can have another day and a new chance.  Learn to appreciate your present achievement and how far you managed to come. You can skip the gym sometime and have a favorite meal.
"Success Is Never Certain – Failure Is Never Final"
If you are unable to meet your weight loss goal in the past, it doesn't mean you will never lose extra weight. The important thing to hold on is to learn more about your body and mind and how they work.
As you successfully understand the function of your body and brain, you will need to make a diet chart. You can do some research about the food you need to eat. Check with an expert to know about your health. You should be healthy to make a weight loss goal because having a hidden disease in the body may affect weight loss.
"No Amount of Security Is Worth the Suffering of a Life Chained to A Routine That Has Killed Your Dreams"
Many women having a dream of modeling, become actress, dancer and marathon racer. To have these dreams come true, you need to be fit and have a flexible body. Having fear of not losing weight may underestimate you and make you give up on your dream. But remember, it's not too late to be fit. Start working toward your fitness plan.
"A Goal Without A Plan Is Just A Wish"
If you wish to lose some amount of weight and do nothing about it, then it will remain just a wish. Make a proper plan about how much weight you wish to lose and what foods your weight loss goal requires. Make sure to give yourself a deadline. Bring all the foods and store them in the refrigerator according to your plan.
Make sure to add rich fiber, proteins, mineral, and other nutrients in your diet list. Stay physically active and rest whenever require.
"Success Is the Sum of Small Efforts, Repeated Day In And Day Out"
Weight loss is a quite difficult task to achieve. It requires effort and dedications. Weight loss effort always takes its own time according to health type and lifestyle. Begin with small steps which will count as a huge effort as total. As this quote says, practice your new and healthy workout and eating habits every day to attain success.
Reaching a weight loss goal is about taking a challenge and overcoming from it with accomplishments.
Nobody becomes perfect overnight. You need to focus constantly and improve your ability to gain strength and fitness. Eventually, you need to perform best every day and strive for perfection. Fitness is all about putting effort to get the desired results.
Nobody becomes great or best overnight. You will require to work constantly on your fitness goal. Eventually, you need to do your best every day to strive for perfection. It's all about how much effort you add into your task and what all the result you want. If you wish to get success, you need to have strong will power to stop giving up.
The road to success is tough, but it will challenge and give you accomplishment. You will not have the same every day, but make sure to put a lot of effort to get success.
"You Can't Cross the Sea Merely by Standing-And-Staring at The Water"
It is an excellent quote for weight loss. It correctly says that you cannot challenge your body to improve by itself. You have to take the swim, plunge, drown, and float again till you reach your goals.
Weight loss is not about good looks, but you should treat your body and soul. Take a step forward and decide on a plan. Make sure to stick with the plan. You need to achieve weight loss and control your mind.
"Breathe in – breathe out."
Tif you enable it the time to do so, then talking of fresh starts, every breath can be a reset.
"A large segment of weight gain and maintenance is connected to stress. Controlling stress in different sections of your life will provide you the possibility to make healthier choices and assist you to stay on track by weight loss," Reaver says.
"I-select-foods-that-boost-my-vitality."
Yes, weight loss is about calories in against calories out. But no, it's not a smart idea to have lowest-calorie option. For instance, food that contains artificial components or produced with mostly zero protein and carbs for staying power.
Nourishing your body is necessary. Whatever you eat is the fuel for your body and is a primary element for your life. Add those colorful veggies in your diet. This mantra is also absorbing because it puts the power in your hands.
Utilizing phrases like, "I cannot eat ice cream" may make it extra tempting. You can improve the power beyond your own food selections. You don't eat anything without your choice. If you say you cannot have something, that takes off your power.
"Nothing is off-limits."
"Ultimately, most of us strike against our self-inflicted limitations and then overeating in the foods that we have limited. It will create guilt, shame, and failure downward and leave you feeling hopeless and defeated.
Plus, "loss is depressing," said nutritionist Rania Batayneh, MPH, the Owner-of-Essential-Nutrition-For-You and the author of The One-One- One Diet.
"I choose self-care."
Get tune and care for yourself. Caring your body from inside and outside will subconsciously inspire you to have healthier choices at your gym and kitchen.
Continue to choose a healthy lifestyle such as eating vegetables and fruits in an enjoyable way to work out several times every week. It will keep you motivated, and you will care about yourself. Shaming yourself may not last long because guilt is not powerful and does not motivate to change.