Saving money on your fitness equipment can be challenging, but you can manage it by adopting some healthy lifestyle. Have you already tried saving money on your fitness plans including equipment? For some professional fitness people there will be a need for good equipment to target exercise on certain muscles groups and body part fitness. Additionally, there will be a requirement of supplements, fitness diets.
Learn more about how to save money on equipment.
Exercise at home
Exercising at home can be a great option to save your money on fitness equipment. Before buying dumbbells to exercise at home make sure to buy according to your size and body weight which will save your money and time. Buying equipment according to your shape helps to save your money and helps you do better with your arms, legs and core muscles.
When you spend money on your fitness plan, you should figure out the proper exercise of your body and your skill level.
You can also take personal trainer help to learn exercise without equipment and create a routine of small two sessions according to their charges.
You can also ask your friend to do a workout with you and split the session amount. It's a good idea to get an extra top-up session after every few months to assure your fitness levels is going in the right way.
The people who cannot afford a personal trainer, they can use an alternative as workout DVDs which can be available in libraries.
You can also take help from online workout programmes trained by qualified instructors.
How much money can you save?
Gym membership cost $1200 for the middle to the high-end gym.
Modified workout plan from a personal trainer – $400 per year
Home workout DVD: $40
Online training videos: 0 cost
You can save around $800 to $1200 according to the option you choose.
In India, the general gym memberships are monthly or yearly. The charges range start from 1500 to 3000 depending on the popularity and reputation of the gym. Whereas, the yearly gym membership charges starts from INR 11000 to 20000. Also, there will gym offer discounts for yearly memberships.
The gym membership also depends on the location. If you are looking gym at Mumbai, then it will cost around 10 k – 15 k for six months and 5 k per month.
Avoid fancy gyms
Try to review your local recreation centers. Recreation centers have a running track, pool, different yoga, aerobics, and dance. It also provides sports activities such as basketball, badminton which you can practice on a drop-in basis. That means you can say goodbye to gym boredom.
How much amount can save?
Per person gym membership cost around $1200 or as per your location.
Recreation centers membership typically charge $600 per year.
You can save up to $600
Negotiate gym costs
Make a plan for your budget and your gym membership charges. Choose what workout and equipment you need. Whether you need a gym with tennis courts or a pool, or you need a cardio machine. Possibly you may need yoga classes or signup for the personal training program. Try to make sure you know what exactly needs and negotiate accordingly.
Visit multiple gyms
Check with different gyms in your location. You can do this thing in the beginning and keep some for later.
Look at your nearest gym
The gym close to your home can be a good option for you but don't tell that to the gym sales person to avail the offers. Shop around for equipment and compare the facilities and prices. Before leaving the gym make sure to take the gym pamphlet, business card from sales person which can help you to contact and choose what you like. You can tell them that you are shopping around and will come back after deciding the workout and equipment.
Do a test run
Try to check if you can attend some free classes at the beginning with free complimentary weekly passes. Testing the facilities helps you to choose better plans, and you will know whether this gym is a good fit for you or not. It will also make you understand the gym in a better way and help while negotiating your membership.
Watch out Timing
Avoid joining the first club you visit because starting a shopping gym membership in the initial days of the month will not help to negotiate. As the first weekend and sales quote fill up, you may get a called for more offer or negotiation that can be a better deal you originally got offered. You might have refused to join earlier, but still, you can take up the offer and join.
Negotiating
Sometime you may get gym membership offers at the end of the month, and the salesperson desperately wants to sell it. This time you may feel that your all research and information make you confused because you have already decided and another good negotiation coming around. But, don't worry look out for the evidence and facts about the membership and your interest. Try to avoid smart sales person who will offer competing deals and negotiations and go for your interest and budget.
Get the first offer
Instead of waiting for a salesperson to bid, you only tell them how much you are willing to pay. Tell a number which lower than you want to pay. If they agree, then it can be more saving, and you don't need to spend much amount on equipment. You may get salespersons who will tell that they are not authorized to negotiate but still try to convince them and stick with your budget.
Don't hesitate to walk away
If the salesperson refuses to negotiate, then don't hesitate to walk. It may take one or two days later they will again call and give other deals and offers because you are a potential customer. If they don't agree, then check with another gym.
How much money can you save?
If your gym membership cost around $400, then try to negotiate it to $125 and save $275.
Get outside
Fitness specialist doesn't seek cardio equipment help such as a treadmill. The best time and money saving thing for a cardio workout is to walk.
A fitness trainer Abeid-McDougall suggest that walking improves your joints if you do it a year-round. But make sure to have a suitable pair of sports shoes with additional layers.
Do 30 minutes walking exercise for three days in a week to provide a boost to your heart and improve by doing five days in a week for two months as you feel relaxed.
Increase your walking speed for using the fastest pace without breaking a jog. If you were living an inactive life for a long time, then consult your doctor before you start.
Increase your walking speed for using the fastest pace without breaking a jog. If you were living an inactive life for a long time, then consult your doctor before you start.
How much money will save?
Treadmill cost around $2,000
If you buy a cold weather jacket, pants, running shoes, and a headband cost around $300
Total savings: $1700
Join a team
Make your own fitness team by adding your family and friends in the team. Performing a fitness workout with a team can be fun and help to perform the good cardio workout. You will also get motivated to continue fitness goal.
Join community home league groups or teams which can offer you the low cost for fitness plans. You can check with nearby communities and recreational centers.
If you do a fitness workout alone, then you need to spend more money on fitness equipment whereas if you join a community, you will be saving a lot of money because you will need to pay only for membership and you will get all equipment.
Special discounts and rates
Check if you are eligible for special discounts and rates or not. Check with your health insurance company, if they can offer you a fitness reimbursement program. For example, you may get a partial reimbursement for fitness membership charges at your fitness centers. Make sure to tell them clearly about the per month fees.
Often, universities and colleges offer special alumni discounts for fitness plans. Some fitness facilities such as 24 hours open facility and membership selling opportunity.
Search for Freebies and Packages
Just like gym, there will be fitness studios such as barre workouts, yoga, cycling and other classes which offer steep discounts and initial packages for new members. If there are such places in your town, then keep following them on social media to get special offer and freebies notifications and save your money.
Compare ClassPass
There are many classes at boutique fitness workshops which are specialized in rowing, cycling, yoga, boot camps, and other exercises expenses cost up to @25 to $40 per visit. These class passes provide its members to have access to different fitness classes studios at flat monthly charges of $30 to $135 according to your plan and location.
Watch out daily deal coupons
You can get fitness deals coupon on online sites such as LivingSocial and Groupon. You can use these coupons without making long term plans and try out how you feel. If it fits in your budget, then you can continue the membership.
Watch out Extras
Some fitness studios offer free towels, mats, locks but extras such as cycling shoe rental to water bottles which can increase expenses. Make sure to take complete information on freebies and paid extra accessories. You can invest in reusable water bottles.
Exercise Equipment
Check for fitness equipment deals
Equipment is an important part of your fitness, but certain equipment is expensive. For example, you can get a cap barbel-deluxe bench of 100 lb.
Dumbbells
All sorts of dumbbells are the same but varying in weight and size. If your budget supports, then you can go for plastic-coated-dumbbells which can be fashionable in its shape and color. But, people with a fixed budget can go for the primary type of dumbbells to concentrate on fitness and not on fancy dumbbells.
Workout Apparel
You will get a variety of workout apparel on the market which is affordable good in quality. You can buy big brand on a clearance sale to get discounts and smaller brands at sales stores. Buy accessories such as shirts, shorts, and socks at low cost.
Small Fitness Accessories
Fitness accessories are attractive things which create more interest and support your fitness plan. You can buy medicine balls, resistance bands, Pilates circles, and yoga blocks workout accessories at the entire paycheck. While buying these extra things look for cheap with quality. Later, you can invest in better quality accessories after getting used to it.
Heart Rate Monitor
Invest in heart rate monitor which is helpful for your heart health. Be careful, due to advanced features most of the heart rate monitors are extra expensive. There are some expensive monitors which have features such as calorie burning customization according to your age, gender and weight.
Yoga Mat
Spending on a yoga mat is a good thing on because it is convenient when you want to do muscles stretching at home. Check what price of yoga mat fit in your budget because different locations and cities have a different price. Using yoga mat is helpful for the bone to prevent direct pressure from the rock floor. In case, if you fall or move abnormally, then the mat will save you from high impact.
Fitness Items Worth Investing More On
When you have a tight budget, still you can consider buying some things which are worth to save on equipment.
Shoes
Try to buy cheap sneakers for running. Having a good pair of sports shoes is worth for your fitness. Having good shoes not only comfort you but also provide you safety. Uncomfortable shoes can cause you muscular imbalance and reduce your performance, it can also cause your bone injury.
Create your calendars
Usually, gyms offer special new year discounts and in September. These two months are best to avail the low price gym programme offers. Make sure to do extra research of all gyms you know, and you wish to go. Speak about competitor charges and offers to reduce your chances of asking difficulty to join.
Take up the referral challenge
Almost every gym has a referral program. It is a good opportunity to bring your family and friends to the gym and save extra money. You can also have personal training with expert guidance. Having your friends or family member helps you to stay motivated.
Stay Connected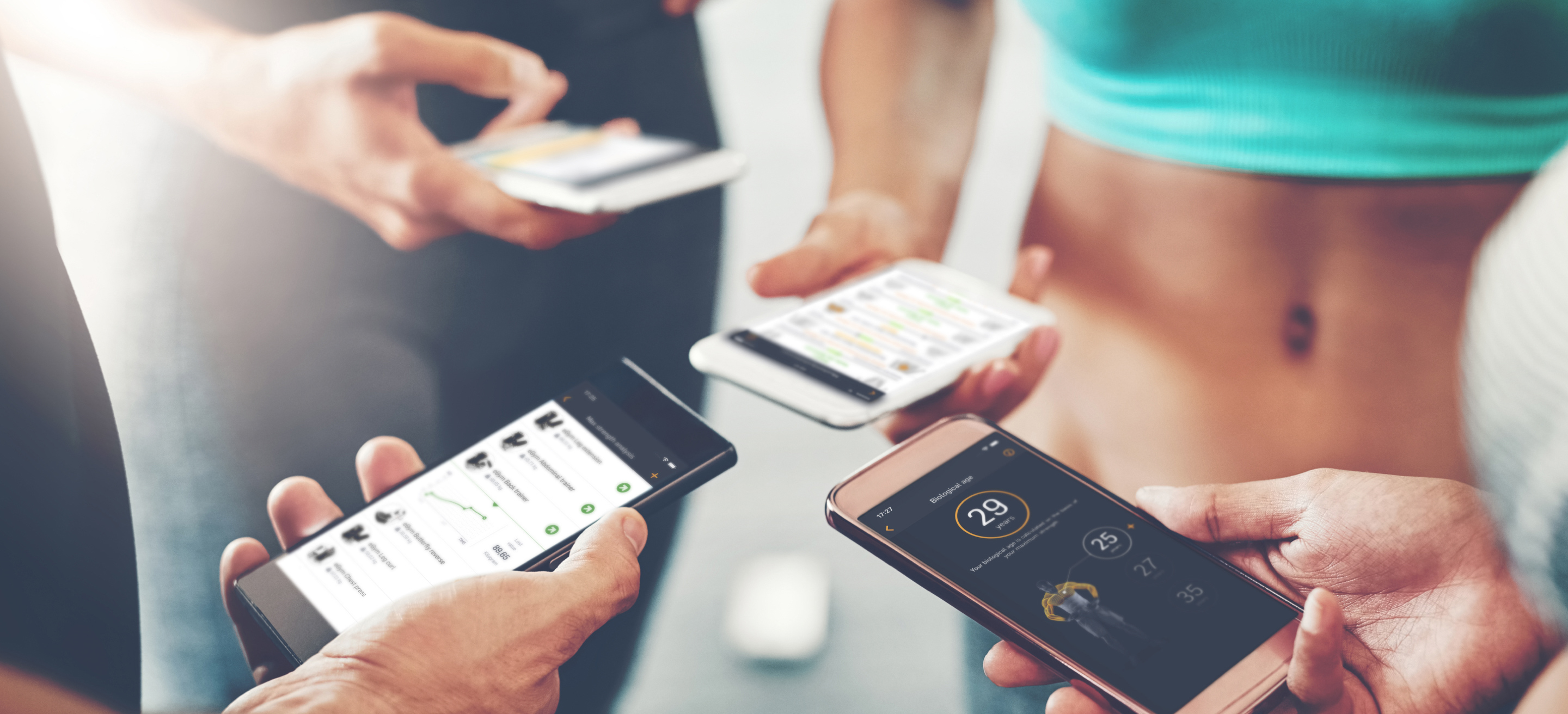 The best option to get good saving deals is by signing up for the promotional message, email, and newsletter. You can get good deals in Facebook promotional contests for liking their page or discount from a new trainer. Keep checking for a free guest pass and discount for the next classes. Get information from social networking perks.
There are many ways to maintain your fitness level. A supplement alone cannot be effective and also an exercise without good nutrition not help. You need to eat good and healthy foods. When you do exercise, make sure you have a good space. Never look for all the cheap equipment but consider good quality according to your fitness plan.