Detoxification of your body is a trending weight loss diet. This approach is helpful for weight loss in a miraculous way for different reasons. A strong taste of all the drinks helps to achieve dietary goals. After knowing of this detox drink, many girls leave their workout health plans in the middle, which will impact on weight loss negatively. While enjoying detox drink, you will require to do workout also.
Cleansing and detoxification is an essential process to remove all the toxins from your body to ease the weight loss process. Consuming a detox drink helps to flush out the toxins and provide healthy nutrition without bloating.
Cucumber detox water with mint leaves and grapefruits
Cucumber detox water is an excellent starting point for all calorie-counter. It contains diuretic properties, which helps to flush out the all moisture from your body.
Adding grapefruits in it provide revitalizing flavor and fat burning enzymes. This beverage is full of citrus, which refreshes your internal digestive tract. Add mint leave in this beverage to lose tummy weight faster. This healthy detox drinks ten minutes to prepare.
Ingredients
Cucumber
Grapefruits
Mint leave
Method
Make a juice of cucumber and extract the liquid.
Combine all the ingredients and keep it for two hours before consuming.
Green Tea and Lemon
Green tea is a popular health drink for weight loss and lemon cleanse your body. It can be a great refreshing detox drink for starting your day.
Additionally, green tea boosts your immunity from its content of catechins, which is a type of antioxidants. Antioxidants help to prevent free radicals by slowing down the aging process. It also reduces the cancer cells generation if you are at risk.
Adding lemon with green tea helps to cut down excess fat, which helps to mobilize bile from your liver to the small intestine.
Ingredients
Green tea – One tea bag
Lemon – 1/4th
Water
Method
Boil water and transfer it in a cup.
Add green tea bag in it. Then add lemon juice.
Drink green tea fresh while it is warm.
Avocado, Flaxseeds, and Cucumber
You can have a healthy smoothie after your morning run. It will help you feel rehydrate and re-energize. Mixing avocado, flaxseeds, and cucumber make a perfect smoothie for boosting energy. Since, it keeps your stomach full, will make you less hungry.
Avocados provide loads of minerals, vitamins, fiber, and healthy fats. They also offer alpha and beta-carotene for the body.
Cucumber serves to flush out toxins from your body and rehydrates your cells.
Flaxseeds contain high polyphenol antioxidant, which helps to detoxify your body. It also assists in weight loss and helps to limit cardiovascular diseases and lessens insulin resistance.
Ingredients
Avocado – 1
Cucumber – 1
A few flaxseeds
Salt
Method
Remove the seeds from avocado and scoop out the creamy flesh.
Cut the cucumber in slices.
Toss the avocado, flaxseeds, and cucumber into the blender.
Combine a pinch of salt and grind it till it becomes a smooth, creamy paste.
Let it get chilled in the fridge and use ice cubes while drinking.
Slimming Detox Drink
It is refreshing detox water for slimming your body. It is another cucumber and grape juice, which create wonder for weight loss. Grapes are best when fighting for dehydration and managing blood sugar levels. It helps to control insulin and boost insulin sensitivity. It also slows down the aging process.
Adding pepper in this drink helps the digestion process and provide vitamin E. Cucumber removes the toxins and provide hydrating benefits to cells.
Lime prevents gastritis, constipation, and heartburn by regulating digestion.
Ingredients
Cucumber – 1
Lime – half
Green grapes – a handful
Mint leave – a handful
Black pepper
Method
Make a slice of cucumber then toss the grapes and cucumber in a food processor.
Add roughly chopped mint leaves with half lime juice and spin it.
Add ice cubes and pepper before drinking.
Honey, Ginger, and Lemon
You can make a detox drink from honey, lemon and ginger. Honey provides vitamins and mineral such as potassium, calcium, copper, magnesium, and zinc. It supports cholesterol metabolism and fatty acids. Honey also provides a good glycaemic index and boost digestion.
Ginger is an essential ingredient of many recipes. It is a good source of antioxidant and provides anti-inflammatory benefits. It helps to soothe the gastrointestinal tract.
Ingredients
Lemon – half
Honey – 1 tablespoon
Ginger root – half inch
Warm water – one glass
Method
Heat water, add crushed ginger root, lemon juice, and honey.
Do not boil the water.
Drink it warm.
Fat burning detox water – Apple cider vinegar
Detox your body for weight loss with apple cider vinegar. It helps to promote your immunity by reducing blood cholesterol. It helps to regulate insulin from its anti-inflammatory qualities and manage blood pressure fluctuation, which assists weight loss.
Add cinnamon and honey with apple cider vinegar to make effective fat loss drink. Honey provides potassium, calcium, copper, zinc, and manganese. It helps to boost metabolism and digestion.
Cinnamon provides anti-clotting, antioxidant, and antimicrobial qualities, which helps to manage blood sugar. It improves brain function and prevents heart disease.
Ingredient
Green apple
Cinnamon – 1 tablespoon
Apple cider vinegar – 2 tablespoon
Honey – 1 tablespoon
Water – 1 litter
Method
Make slices of green apple and toss in the jar
Mix two tablespoons of vinegar, with cinnamon, honey, and water.
Keep this mix in the fridge overnight and drink in the morning.
Lemonade detox drink
You can lose weight from lemony lemonade. It will remove extra body fat by regulating bile in the liver to the small intestine.
Add some orange in the lemonade, which provides fiber and vitamin C. It makes the drink the best source of antioxidants.
This drink not only detoxes your body but also regulate blood cholesterol by cleansing toxins. It also prevents the formation of kidney stone, ulcer, lung, and stomach cancer. This drink also protects you from cardiovascular disease and rheumatoid arthritis.
Adding ginger in this drink will help to provide antioxidants and anti-inflammatory actions to soothe the gastrointestinal tract.
Ingredient
Lemon – 1
Orange – 2
Ginger – half
Method
Squeeze the lemon and orange and mix it
Crushed ginger and make a paste of it.
Mix the ginger paste with juices and stir before drinking.
Kale and Pomegranate
This detox drink for weight loss contains pomegranate and kale. Kale contains high fiber, protein, and phytochemicals. It helps to lower the cholesterol. It also prevents cancers such as ovarian, breast, prostate, and bladder.
As kale contain quercetin and kaempferol, it provides excellent anti-inflammatory and antioxidant agent. It can assist your body functions in the fat burning process and manage a healthy cardiovascular system.
Pomegranate provides rich vitamin K, C, proteins, folate, fiber, and potassium. The content of punicalagins in pomegranate offers antioxidants, which helps to promote whole immunity. It also prevents type-2 diabetes, breast and prostate cancer, and heart disease. It is also beneficial for managing blood pressure, skin disease, cognitive disorder, and arthritis. Pomegranate also offers blood circulation and improve memory.
Ingredients
Kale leaves
Salt
Pomegranate
Black pepper
Method
Toss pomegranate with kale in a food processor.
Mix some salt and black pepper powder and drink with ice.
Fruits and Veggie Smoothie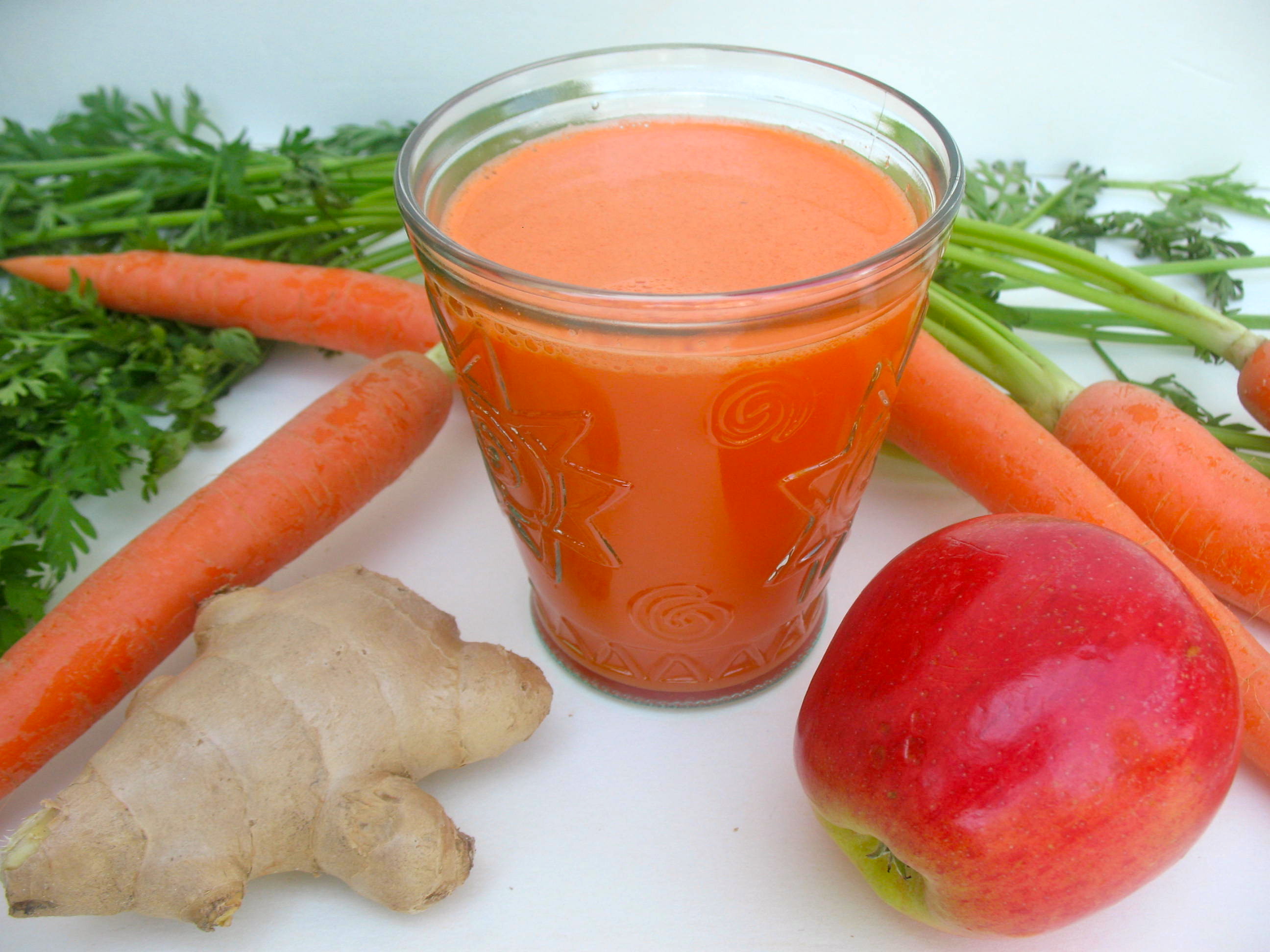 A smoothie of fruits and vegetables can help to detox. The vegetables and fruits contain plenty of minerals, vitamins, and phytochemicals. These help to fight the risk of cancer, skin problem, inflammation. It also improves blood pressure, digestion, heart disease, and strengthens bones. Eating regular fruits and vegetables helps to balance your hormones and improve eyesight.
Ingredient
Vegetables
Fruits
Black pepper
A pinch of salt
Method
Make a smoothie of your favorite fruits and veggies.
Add some salt and black pepper powder in a smoothie for taste.
Grapefruit and Cinnamon
You can make a detox drink of cinnamon and grapefruits for weight loss. It increases weight loss by regulating insulin sensitivity.
Ingredients
Grapefruit – 1
Cinnamon bark – half inch
Black salt – one pinch
Method
Soak cinnamon bark overnight in a glass of water.
Extract the grapefruit juice and blend with cinnamon water.
Add one pinch of black salt and mix well.
Watermelon sliming detox drink
You can also lose weight from watermelon.  This watermelon detox drinks help to slim down your waist by reducing the gut problem. It burns fat in an effective way.
Watermelon helps to fight cancer and lower the risk of diabetes and cardiovascular disease.
Adding flaxseeds promote weight loss through anti-inflammatory and anti-oxidant qualities. It helps to reduce weight by managing lipid profiles and metabolism.
Additionally, mix fennel seeds which provide rich dietary fiber, minerals, antioxidants, and vitamins for weight loss. It also helps to form red blood cells which prevent neurological diseases
Ingredients
Watermelon – 1 cup
Flaxseeds powder – 1 tablespoon
Fennel seed powder – half teaspoon
Black salt – one pinch
Method
Make a blend of watermelon and extract the juice.
Add flaxseed powder, black salt and fennel seed powder in it and mix well.
Mint and Guava Detox
Guava is a weight loss of friendly fruit. It supports gut health and regulates blood pressure. It also protects you from common flu. You can also add fennel seeds to increase the effectiveness of this drink. Fennel seeds contain dietary fiber, minerals, antioxidants, and vitamins which assist in digestion and weight loss.
Adding mint in this detox helps to improve Gl tract and digestion and assist in weight loss.
Ingredients
Guava – One (ripe)
Mint leaves – a handful
Fennel seed powder – half teaspoon
Method
Make guava juice in a blender. Add roughly chopped mint leaves in guava juice.
Include fennel seed powder and mix well.
Peach and Holy Basil Detox Smoothie
Boost your weight loss with holy basil and peach smoothie. Holy basil benefits to decrease the cholesterol levels improves blood sugar levels and provide anti-inflammatory and antimicrobial properties.
Peaches guard you against neurodegenerative disorders and help you support your vision. They also help to reduce fat.
Ingredients
Holy basil leaves – 5
Peaches -2
Cold water – half glass
Method
Wash basil leaves under clean tap water.
Make a paste of basil leaves in mortar and pestle.
Roughly chop and blend the peaches under food processor.
Mix both the ingredients and add in cold water.
Drink it every day to lose weight.
Caffeine drink
Having caffeine drink also helpful for weight loss. Add cocoa and flax seeds to promote weight loss. It also helps to relieve anxiety and inflammation. Flaxseeds are the best ingredient for reducing weight by improving lipid profile and metabolism.
Ingredients
Instant coffee powder – 1 teaspoon
Cocoa powder – half teaspoon
Flaxseed powder – 1 teaspoon
Method
Make a warm drink by mixing coffee powder, flaxseed powder, and cocoa powder.
Mix all together and take small sips to enjoy the brown weight loss drink.
Apple and Chia Seeds Smoothie
Chia seeds are another weight loss friendly ingredient to burn fat. It works effectively for preventing insulin resistance.
Mixing apples with chia seeds helps to lower heart disease risk and cholesterol. It also fights cancer by providing antioxidant qualities.
Additionally, you can add mint leaves to cool down your GI tract and enhance digestion for weight loss process.
Ingredients
Chia seeds – 1 tablespoon
Apple – 1
Mint leaves – A handful
Black salt – A pinch
Method
Soak chia seeds for 2-3 minutes in a glass of water.
Roughly chop the apple and blend to smooth paste.
Add apple paste in chia seeds water then add chopped mint leaves.
Add one pinch of black salt and mix it well.
Garcinia Cambogia for flat tummy
Garcinia cambogia is tropical a fruit also known as Malabar tamarind. It assists for weight loss from its content of antioxidative, antiobesity, and anti-diabetes properties.
Additionally, include cumin seeds in this detox drink to increase insulin sensitivity and soothe Gl tract.
Ingredients
Garcinia cambogia extract – 1-2 drops
Cumin seeds – half teaspoon
Water – 1 glass
Method
Soak cumin seeds overnight in water.
Strain the water of cumin seeds and mix 1-2 drops of Garcinia Cambogia extract.
Mix well, and drink on empty stomach in the morning.
Coconut Water with Kiwi Smoothie
You can lose weight from kiwi and coconut water. Kiwi provides plenty of vitamin C, which helps to manage blood sugar levels. It also helps to lower down the cardiovascular disease risk.
Coconut water is healthy to drink to support health and metabolism. It works best for weight loss.
Ingredient
Coconut water – 1 cup
Kiwis – 2
Mint leaves – A handful
Method
Peel kiwis and blend it.
Take all liquid of kiwi and mix crushed mint leaves to a smoothie.
Stir well and keep it in the refrigerator for 10-15 minutes before drinking.
Berries Shed Detox Drink
Make a healthy weight loss detox drink with strawberries. It provides rich antioxidants and helps to manage blood sugar levels. It also reduces the heart health risk.
Include cranberries in this drink to strengthen your immunity. Cranberries reduce inflammation and urine infection from its antioxidant properties.
Adding blueberries in weight loss drink helps to regulate blood sugar and improve brain and heart health.
Ingredients
Chopped strawberries – 1/2 cup
Cranberries – 3-4
Mint leaves – A handful
Black salt a pinch
Blueberries – 3-4
Method
Blend the berries into a blender.
Pour the blended juice into a glass.
Combine a pinch of black salt and a few mint leaves.
Stir well.
Carrot and Celery Detox drink
This drink contains carrot, celery, lime, and black pepper. While losing weight, it is important to remain healthy. Because losing weight may affect certain body functions. Having carrot juice provide beneficial effects on the cardiovascular system.
Mixing celery in carrot drink burn more calories and regulate blood pressure.
Black pepper provides plenty of antioxidants and antimicrobial qualities.
Lime contains lots of vitamin C that boost your immunity.
Ingredients
Carrot – 1
Celery stalk – 1
Lime wedge – 1
Freshly ground pepper – 1/2 teaspoon
Salt – One pinch
Method
Roughly chop the celery and carrot and make juice of it.
Add lime juice in it and sprinkle salt with freshly ground pepper.
Stir well and drink it.
Peach Detox Drink
This weight loss detox drink contains peach, cucumber, cumin powder, honey, and mint. This soothing and aromatic detox drink provide health benefits. Peaches assist in the weight loss process by lowering bad cholesterol. It also prevents neurodegenerative ailment.
Cucumber in this drink helps to hydrate the cells and reduce lipid profile. Honey provides antibacterial qualities, and cumin helps in digestion. Mint leaves helpful for relieving digestion problem and stress.
Ingredients
Peach – 1
Cucumber – 1 cup chopped
Roasted cumin powder – 1 cup chopped
Honey – 1 teaspoon
Lime wedge – 1
Salt – one pinch
Mint leaves – few
Method
Scoop out the juicy flesh from peach and make a drink of it.
Also, make cucumber juice in a blender
Now mix peach and cucumber juice with lime juice, honey, mint leaves, roasted cumin powder, and salt.
Mix well and keep it in the fridge for 10 minutes before drinking.
Grapes and Raspberry Detox Smoothie
Add raspberry and grapes smoothie in your weight loss diet. It provides inflammation reducing effects in the body. This tangy filled and antioxidant-containing smoothie can be the best option for morning breakfast.
Ingredients
Roughly chopped raspberries – 1/2 cup
Green grapes – 1 cup
Few mint leaves
Black salt – pinch
Method
Make a smoothie of grapes and raspberries.
Add smoothie in the glass and mix black salt and mint leaves.
Honeydew Melon Detox Drink
You can make weight loss drink with honeydew melon, which provides plenty of minerals and vitamins. Adding mint and lime in this drink helps to promote gut health. This detox drink helps to keep you fresh.
Ingredients
Sliced honeydew melon – 1/2 cup
Mint leaves – 4-5
Lime – 4 slices
Method
Toss lime, mint leaves and honeydew melon in a mason jar.
Add water in the jar and keep it overnight in the refrigerator.
Sip this detox drink till your lunchtime.
Pineapple Lemonade
Lemon juice and pineapple are excellent sources of vitamin C. They promote digestion and enhance immunity. Adding maple syrup and cayenne pepper charmingly brings the tangy taste of this detox drink.
Ingredients
Chopped pineapple – 1 cup
Lemon – 1
Maple syrup – 1 teaspoon
Cayenne pepper – 1/2 teaspoon
Salt – one pinch
Method
Toss the slices of pineapple and make its juice in a blender.
Add the maple syrup, lemon juice, salt, and cayenne pepper.
Mix all and drink.
Cleansing Drink for Inside Body
Detox Water
Having detox water helps to cleanse your inner body. It will flush out all the toxins from the body. This drink contains watermelon, cucumber, mint, and lime.
The content of citrulline in watermelon helps cleanse the kidney by removing ammonia, which can be toxic for your body.
Adding lime in this water helps to regulate digestion by preventing heartburn, gastritis, and constipation.
Mint presence provides cooling effects in the entire body. It helps bile to flow smoothly from liver to small intestine and mint make stomach muscles to relax.
Ingredients
Water – 1 liter
Lime
Cucumber or Watermelon
Fresh mint leaves
Method
Make cubes of watermelon or slices of cucumber,
Cut the lime into wedges
Toss all the ingredients and chopped some mint leaves.
Add all these ingredients in a jug of water.
Keep this drink in the fridge all night.
You can add ice cubes while drinking.
Beetroot with Mint Juice
Beets are abundant in betalains that assist in detoxification. They also contain anti-inflammatory and antioxidants qualities.
Additionally, adding flavor, mint helps to cool down your digestive tract. It helps to relax your stomach muscles and enhance fats breakdown. It also enhances bile flow from the liver to the small intestine.
Ingredients
Beetroot
Few mint leaves
salt
Method
Make beetroot juice and add few mint leaves and salt.
Mix it all and drink it fresh.
Mango Drink
Green mangoes provide a rich amount of vitamin A, vitamin B, vitamin C, and pectin. It also provides minerals such as potassium, calcium phosphorus, and magnesium. Mango helps to prevent anemia, cholera, scurvy, and dysentery. It also prevents heat stroke.
Cumin seeds contain rich iron, which is helpful for women during menstruation. They also help to fight cancer and support digestion.
Adding honey in this cleansing drink provide minerals and vitamins. Honey manage glycaemic index and boost digestion.
Ingredients
Green Mango -1
Honey
Cumin seeds
Salt
Water
Method
Grill the green mango till it becomes soft and gets cooked from inside. Wait till it gets cool and then peels off the skin.
Roast some cumin seeds and grind them.
Take out the mango flesh make juice of it. Then add some water, cumin powder, honey, and salt. Shake it well and add ice cube while drinking.
Aloe Vera Detox Drink
Aloe vera comprises a lot of vitamins, antioxidants, minerals, and amino acids. It also contains antibacterial qualities, which improves digestion, and prevents skin diseases, mouth ulcers. It assists in weight loss by managing blood sugar levels.
Additionally, lemon helps to cut down the excess body fat-regulating bile functions in liver and small intestine.
Ingredients
Water
Aloe vera gel – 2 tablespoon
Lemon juice
Method
Extract the gel from aloe vera leaf.
Grind the aloe vera gels and add water and lemon juice in it.
Spin well before drinking.
Raspberry -Pear Smoothie
This cleansing drink contains pear, raspberry, which provide anti-inflammatory and antioxidant qualities.
Pear contains a good amount of cinnamic acid, which prevent cancer. Pear has flavonoids which manage to blood sugar levels. Its antioxidant qualities prevent cardiovascular diseases. Adding mint leaves in this smoothie helps to regulate bile in the liver and prevent stomach problem.
Ingredient
Raspberries
Pears – 1
Black pepper
Few mint leaves
Water
Method
Take deseeded pear and raspberries and make a smooth paste of it.
Add some mint leaves and black pepper with some water and shake it.
Add ice cube while drinking.
As you can see, the above all drinks are natural, and you can go for a water diet. It may look like a temporary fancy, but this is a trend that is clearly here to stay. As these natural drinks help women start revealing the goddesses within, the entire planet will begin identifying their potential to heal.
They serve a variety of functions that extend from psychological and physiological. Mentally, these drinks are excellent alternatives for unhealthy snacks and heavy meals. They fulfil an enjoyable reward without obtaining any physical losses. Thus, things cause weight gain can be prevented by stopping to the conventional waste of detoxification water.