A facial clean-up is different from facial. A clean up involves cleansing the skin thoroughly, steaming, exfoliating, toning, and moisturization. A face clean-up helps to lower the traces of the dirt, sebum, makeup, pollution, and dead skin cells. Regular clean-ups make the skin glowing and healthy. Face clean up or cleansing is essential for managing proper skin health. However, it is different from the facials.
Face Clean-up and Facial
A regular face clean-up keeps impurities and dirt away from the skin. It helps to exfoliate the dead skin cells, cleanse skin pores, and remove extra sebum. Do not confuse with facial and facial clean up done at spas or salons. You can do the facial cleansing with regular products at home. The facial cleansing is done by experts and does massage on the face and also includes other special treatments.
You can do a face clean-up normally at home. You may skip some steps due to urgency or other work. Doing step-by-step facial clean-up helps to promote skin and glow.
Cleanser for Face
There are two things to care that are over the counter cleanser, which should be used under dermatologist recommendation for safe use. Many products come in the market, but they provide different results to different skin types.
Here is some natural cleanser for face:
1.Turmeric and Chickpea Powder
Chickpea flour is popularly used from ancient times for various skin problems. The antimicrobial and antioxidant properties of turmeric powder help to lighten the dark spots of face, lower acne, and cleanse face thoroughly.
Ingredients
2-tablespoons of chickpea powder
Milk
1-teaspoon of turmeric powder
Method
Prepare a paste of all ingredients and apply over face and neck.
Keep it 20 minutes and wash it with water.
Apply this cleanser two times a week.
2.Cucumber and Curd
Curd lightens the skin and provides bioactive synthesis in cucumber, which helps to remove age-related spots and blemishes. It also makes skin rejuvenated and moisturized.
Ingredients
Fresh cucumber
2-3 tablespoons of curd
Method
Blend the cucumber and mix with curd and prepare athick paste.
Apply this thick paste on face and leave for 10 minutes.
Then wash with plain water.
Use this remedy 1-2 times a week.
3.Honey
Honey removes emollient, soothing effects, and humectant. It not only slows down the wrinkle but also manages the pH of the skin. It makes the skin look glowing and young.
Ingredient
Fresh milk
2-3 teaspoons of honey
Method
Prepare a solid paste by combining honey and milk.
Keep it for 30 seconds and do scrub lightly.
Then rinse and pat dry the face.
You can use honey cleanser 2-3 times a week.
4.Oatmeal Facial Cleanser
Colloidal oatmeal is the best facial cleanser. It provides anti-inflammatory and antioxidants properties, which helps to remove the dryness of the skin.
Ingredients
1-tablespoon of buttermilk
1-tablespoon of oatmeal
Honey
Method
Mix all paste by blending all ingredients.
Apply this blend of oatmeal, buttermilk, and honey on the face and neck and do scrub carefully in circular movements.
Rinse your face with clear water.
Do this procedure once per week.
5.Coconut Oil
Coconut oil provides lauric acid and moisturizes the skin, thereby lower the skin dryness and boost clear skin.
Ingredients
1-teaspoon honey
One teaspoon yogurt
1-teaspoon virgin coconut oil
Method
Blend all the ingredients like coconut oil, yogurt, and honey.
Apply this coconut oil blend on the face and wash after 15 minutes.
Use this cleanser 2-3 times a week.
6.Yogurt
Yogurt is another good facial cleanser and helps to lower the dull and dry skin.
Ingredients
1-tablespoon of honey
1-2 tablespoons of yogurt
1-teaspoon of lemon juice
Method
Mix honey, yogurt, and lemon juice.
Mix this and apply it on the face and neck.
Then wash face after 15-20 minutes.
Apply the yogurt cleanser once in a week.
7.Lemon
Lemon provides ascorbic acid, which helps to lower the excessive pigmentation and the blemishes on the face. This cleanser also improves skin complexion.
Ingredient
Method
Squeeze the lemon juice and dab of the face with a cotton pad.
Wash face after 10 minutes with cool water.
You can use the lemon cleanser 1-2 times a week.
Caution:
Do a patch test
Step 2: Exfoliation
The next step is doing the exfoliation of dead skin cells. This step should not be done daily. Do it only once or two times a week. Over exfoliation can create skin response and breakout. There are two different ways to use gentle scrub or an exfoliating acid peel.
Exfoliate with a scrub,
Wash face with normal water.
Take a dime-sized soap-free and gentle scrub,
Apply all over the face and avoid sensitive skin near the eyes.
Massage in a circular motion, and focus on the problem areas, where you are getting blackheads or whiteheads.
Apply this for 5-minutes and then wash the face with lukewarm water.
Exfoliate with an acid peel
Wash face with water and pat dry.
Apply the exfoliating acid peel over the face.
Keep it for some time mentioned in the instruction after that clean with wet cotton.
Points to Remember
Avoid using exfoliating peels if you earlier not used acid on the face.
Perform a patch test to know the effects and acid toleration.
Follow the given instructions by the manufacturer.
Avoid using acid peels multiple times.
Natural Exfoliating Ways
1.Brown Sugar
Brown sugar is a natural exfoliant and removes the dead skin. It produces a suitable texture to remove dead skin cells. It improves blood circulation and provides soft and supple skin.
Ingredients
1-tablespoon brown sugar
1-teaspoon almond oil OR coconut oil
Method
Mix the brown sugar and coconut or almond oil.
Apply this mix over face and do scrub gently in a circular motion for some time.
Keep it for five minutes and wash with lukewarm water.
Do it once or twice a week.
2.Baking Soda
Baking soda provides alkalinity, which dislodges the skin cells and removes dead skin. Using baking soda helps to restore the pH of the skin and exfoliate the skin.
Ingredients
1-tablespoon baking soda
1-vitamin E capsule
Water
Method
Mix the baking soda and vitamin E oil.
Add some water and prepare a medium consistency paste.
Apply this mix on wet face and perform circular motions for 2-3 minutes then wash with water.
Use this remedy once a week.
3.Sugar and Honey
Like brown sugar, white sugar also helps to exfoliate the skin. The honey content helps to moisturize the skin and reduce oxidative stress.
Ingredient
1-tablespoon sugar
1-teaspoon raw honey
Method
Combine the honey and sugar.
Cleanse your skin with this for a few times and then clean it off.
Apply this exfoliant remedy 1-2 times in a week.
4.Epsom Salt
The salt granules texture helps to remove the dead skin when gently scrubbed over the skin. Epsom salt is amazing detoxifying and balancing pH levels.
Ingredients
1 cup Epsom salt
1 cup of coconut oil
10-12 drops lavender oil
Method
Mix the coconut oil and salt with other essential oil.
Use it as a scrub as needed for the entire body and scrub softly for 2-3 minutes.
Then wash and remove the scrub.
Use Epsom scrub one time in a week to eliminate dead skin.
5.Apple Cider Vinegar
Apple cider vinegar provides lactic, acetic, and malic acid. It helps to dissolve the dead skin cells and can be washed with normal water. Diluted apple cider vinegar can also help to exfoliate the dead skin.
Ingredients
1-teaspoon water
1-teaspoon apple cider vinegar
Cotton ball
Method
Combine the water and apple cider vinegar and utilize it on the face using a cotton ball.
Keep this blend for 10-15 minutes and rinse with cold water.
Apply this remedy once in a week.
6.Coffee Grounds
The content of caffeine in coffee helps to improve circulation in the skin and remove cellulite also.
Ingredients
2-3 tablespoons coffee grounds
1-tablespoon olive oil OR coconut oil
Water
Method
Include the oil in coffee grounds and blend them.
Add some water and make a grainy and thick paste.
Scrub this paste on the skin gently in circular motions. Alternate the circular movement in upward movements.
Do the scrub for 3-4 minutes and wash with water.
You can use this remedy once in every week.
Olive Oil
Ground pits and olive oil helps to nourish the wonderful combination of essential nutrients and fatty acids.
Ingredients
2-3 olive pits
2-tablespoons olive oil
Method
Blend the olive pits and include olive oil.
Scrub the skin with this blend and rinse with water after some time.
Apply this remedy once in 4-5 days.
Pumice Stone
Pumice stone helps to remove the stagnant skin and dissolve hard skin.
Ingredients
Method
Dip both feet for 10-minutes in water.
Easily scrub the dead skin cells beneath the foot and wash the debris with water
Clean your feet dry and use moisturizer.
Repeat this method as needed.
Oatmeal
Ingredient
2 teaspoons ground oatmeal
Water
Method
Prepare a paste of oatmeal and apply it on the face.
Smoothly rub in circular motions for sometimes and wash your face.
Step 3: Steaming
Steaming the face after doing exfoliation helps to soften the skin and open the pores. This process makes it accessible for your skin to absorb the goodness of other skin products. It also becomes easy to remove the blackheads.
How to do?
Fill warm water in a bucket or basin according to convenience.
Include essential oils to the water. You may include lavender, lemongrass, peppermint, sandalwood, bergamot, and eucalyptus oil.
Bend on the steaming water and cover your head using a towel.
Keep your face on steam for 10 minutes.
Try steaming your face twice a week.
Step 4: Applying A Face Pack or Face Mask
After steaming, the next step is applying a topical face pack or mask to sink the ingredient deeper into the skin. This way, your skin gets the more benefits of topical solution or face mask.
A Face Pack or A Face Mask
You can use a readymade face mask or home remedy.
Apply it lightly over the face and wait till it to get dry.
Later cleanse your face with lukewarm water.
Turmeric and Mint face pack
Mint and turmeric face pack helps to prevent pimples and scars.
Ingredients
A handful Mint leaves
1-tsp turmeric
Method
Grind some mint leaves and include some turmeric powder. Add some cold or lukewarm water, whichever suits your skin, and apply it on the face.
Wash face after 10-15 minutes.
2.Sugar And Cucumber Face Pack
The cucumber and sugar face pack provide a cooling sensation and smooth skin.
Ingredient
Cucumber – 1 large
Sugar – 1 tablespoon
Method
Grate the cucumber and strain juice from it.
Combine sugar and grated cucumber and keep it in the refrigerator.
Apply cucumber mask on face for 10 minutes and wash it.
3.Honey and Lemon face pack
This lemon and honey face pack benefits to prevent greasy surface and restore the skin. It also gives the skin glossy and moisturized.
Ingredients
½ Organic Lemon
1 tbsp. Organic Raw Honey
Method
Use hot water in a container and do the steam to open skin pore.
Combine one tablespoon of organic honey with lemon juice in a bowl and apply it on the face. Avoid applying to the eye area.
Let this solution soak in the skin for 15-30 minutes and wash with warm water. Then pat dry skin and apply moisturizer.
4.Gram flour and Curd face pack
This face pack is suitable for people with a suntan. Gram flour and curd both are suitable for whitening the sun damage skin and recover the natural glow.
Ingredients
Method
Combine gram flour and curd in equal parts.
Apply this face pack to remove tan. Keep it to dry on the skin and wash with lukewarm water.
Lemon and Strawberry face pack
Strawberry and lemon pack is best for dull and oily skin.
Ingredients
Few Strawberries
One tablespoon yogurt
few drop of lemon juice
Honey
Method
Mix strawberries and yogurt with some lemon juice and honey. Apply this blend on the face for 10-15 minutes and wash it after getting dry.
6.Honey and Egg mask
Egg provides several nutrients, which help to promote skin and hair health. Egg mask containing lemon work excellent for the skin and provide oil-free and tight skin.
Ingredient
1-Egg white
One tablespoon lemon juice
Method
Combine egg white, and lemon extract and apply on face.
Wait for 15-20 minutes, then wash with warm water.
7.Banana Face Mask
Banana provides many nutrients and vitamins such as vitamin E, carotene, vitamin B1, B, C. It brings a youthful look and prevents dehydration. Its zinc content helps to cure acne. The presence of amino acid in banana prevent anti-aging and increase skin elasticity.
Ingredients
Half banana
1-tablespoon honey
1-tablespoon sour cream.
Method
Mash the banana and include one tablespoon of honey and sour cream.
Apply this blend on the skin and keep it for 10-15 minutes.
Then wash your face using lukewarm water.
8.Rosewater and Sandalwood pack
If you get more sweat on the face, then the sandalwood and rosewater pack is helpful. It will help to soothe the skin and remove tan.
Ingredients
Method
Mix rose water and sandalwood and apply over the face once in a week.
9.Tomato pulp face pack
Tomato pulp or juice is another excellent ingredient to include in many face packs. It provides bleaching properties, which lighten the delicate skin. It also eliminates dead skin and makes the skin smooth.
You can make several face packs with tomato including:
Almond and tomato
Tomato and aloe vera
Rice Flour and tomato
Tomato and Fullers earth
Method
Apply anyone one pack of tomato and keep it for 15 minutes.
Later rinse with water and moisturize your skin.
10.Milk and honey pack
Milk and honey face pack provide lactic acids and balance pH to improve the skin. This pack lowers the wrinkles and fine lines. It also creates firmness and smoothness in the skin.
Ingredients
Method
You can take a few drops of honey and milk and mix it. Then apply this mixture on the face and wash after 10-15 minutes.
A Sheet Mask
Use the sheet mask over your face.
Let the sheet mask on your face for 15-20 minutes or follow the instructions given on the pack.
Remove it, and do not wash your face.
Then massage the remaining product all over the face and keep it to get absorbed on the skin overnight.
Use a sheet mask or face mask thrice a week.
Step 5: Toning
Since your pores have seized all the goodness of the skincare products, it will help to balance the pH levels of your skin. Apply a chemical-free and soothing toner depending on your skin type. You may also try DIY homemade toner on your face.
How to use it?
Apply toner after removing mask on face and let it get dry.
Do not wash face after that.
Toning helps skin to stay hydrated and also close the pores. Use this toner step every day to manage healthy skin.
Natural Toner
1.Rosewater and Camphor Toner
This toner helps to lower pimple cause bacteria and inflammation.
Ingredients
Method
Include some camphor and rose water and blend well.
Apply this mix with a cotton ball and wipe it.
This blend can remain good for 3-4 weeks in the refrigerator.
2.Chamomile tea toner
The chamomile tea toner helps to bleach, tighten, and moisturize the skin. It opens the pore and lightens the complexion.
Ingredients
Method
Boil around 100 milliliters of water and add one chamomile tea bag.
Once the extract comes out, the solution changes its color.
Keep it to cool down and then apply of face and neck using a cotton ball.
Wait for the solution to soak in the skin for 20 minutes and wipe later with water.
You can use it every day for effective results.
3.Egg, Honey, and Milk Toner
This toner benefits nourish the skin and contribute antibacterial properties to catch the moisture. It also gives youthful and tight skin.
Ingredients
Method
Combine all ingredients and apply them on the face. Use this mixture evenly on the face for 15 minutes and rinse with cold water.
Curd and Cucumber
Cucumber toner is best for skin hydration. It provides soothing effects to redness and reduces sunburn effects. It also increases the complexion and reduces wrinkles.
Ingredients
Method
Beat 2-3 tablespoon flavorless curd.
Remove the cucumber peel and dab in curd then apply on the face and neck.
Make sure to apply this toner clockwise and anti-clockwise for better effect.
Use it for 10 minutes and wash it with lukewarm water.
Step 6: Moisturize
Moisturizing skin is the final and most relaxing part of the facial clean-up process. Moisturizing skin helps to hydrate the skin and show improvement in the problem area. You may also use an anti-aging moisturizing serum.
Take a pea-sized moisturizing lotion or serum or cream and apply over face and neck. Do gentle massage in a circular motion.
Natural Moisturizer
Olive oil
Natural oils serve to keep the skin hydrated. Use it on face overnight after face cleansing. The antioxidants existing in olive oil soothe the skin and repair the damaged cells induced by excessive dryness. It also decreases age-linked fine lines and wrinkles.
Honey
Honey is also the most suitable moisturizer for dehydrated skin. You can apply it on a clean face and wait for 10 minutes then rinse with lukewarm water. Do it daily for naturally glowing skin.
Coconut oil
Coconut oil also serves well for moisturizing skin through winters. Every night you can use it on the face and leave overnight. It will radiate skin and make soft.
Aloe Vera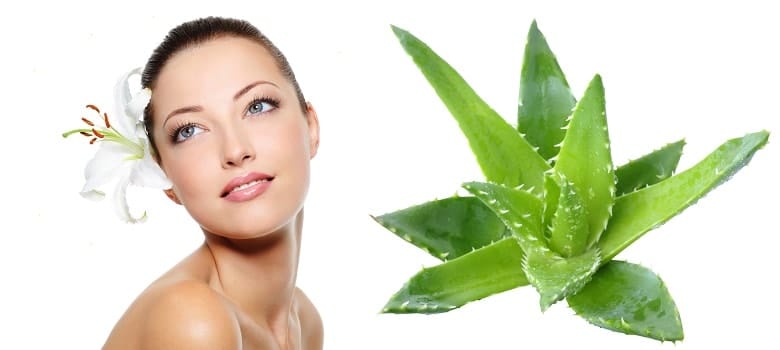 Aloe vera is another top face moisturizer during winter. Grow an aloe vera plant at home with safe and clean soil to get immediate and non-toxic benefits. You can use aloe vera gel on the face and clean it to become dry.
Yogurt
The dryness and itchiness of skin can easily be reduced by yogurt. Apply yogurt on the skin for 10 minutes to prevent dryness and wash later with warm water. It also does the exfoliation and provides glow.
Almond oil
Almond oil also works best for skin moisturizing. It provides plenty of vitamin E to benefit the skin in many ways. It makes skin soft and supple.
Papaya
Take out the papaya pulp and grind with honey to it and mix to make a paste. Use on face and rinse after 10 minutes to moisturizer. 
Benefits of A Facial Clean-up
Doing regular facial clean ups helps to keep skin free from impurities and dirt.
It keeps skin rejuvenated and refreshed.
Cleaning face regularly also unclog the pores and lower breakouts.
It also keeps the skin hydrated and removes the dryness, itchiness, and flakiness.
Facial cleaning also removes pigmentation and tanning.
Important Tips For The Better Facial Clean-Up At Home
Consider Your Hairline
You may also get acne on the hairline. Therefore, do not skip the cleansing hairline.
Avoid Using Hot Water
Using hot water may cause dryness in the skin. Using cold water removes dirt and soothe skin.
Do Slow
Do not perform facial cleansing in a hurry. Take your free time for this process to have good results.
Choose A Good Cleanser
Make sure to find out a good cleanser that suits your skin type and prevent allergies.
Wash Thoroughly
Make sure to wash your skin thoroughly after using a cleanser. Do not forget to check eyebrows, hairline, nose, and rinse.