Following 1000 calories every day can be a drastic change in your diet. You should follow the 1000 calorie diet only if you wish to drop a few pounds fast. You can also use this diet for long term weight loss. This diet plan menu contains lots of nutrition and lots of foods.
However, it is not a good idea to stick with the dramatic calorie limitation plan for more than a week for weight loss.  Not just because you will reduce the necessary nutrients, but your body will handle 1000 calories each day for the long term.
So, health expert advises for a weight loss program of one to two pounds every week.
The weight loss plan of 1000 calories is most suitable for women who have a busy schedule and skip a workout. There are many factors which determine the diet plan for everyone. Important factors for diet plan include weight, age, bone health, medical history, muscle health, mental health, and genetics. These factors play an important role while making a diet for every individual.
The 1000 Calorie Diet Plan
Here is the sample diet plan of 1000 calories that help you determine the best foods for your calorie consumption and your meals every day. You can use other low-calorie foods, but make sure that you will not use more than 1000 calories. If you are not sure about your program, then take the help of your dietician or doctor.
Diet Plan for Weight Loss 1 | Total Calorie Consumption – 1008
Meal: Early Morning
What to consume: Warm water and Apple cider vinegar.
Calorie: 6
Meal: Breakfast
What to consume: Two boiled egg whites and a bowl of fruits.
Calorie: 86
Meal: Pre-Lunch
What to consume: 100g of low-fat yogurt.
Calorie: 154
Meal: Lunch
What to consume: Yogurt sauce and Lettuce taco.
Calorie: 351
Meal: Post-Lunch
What to consume: 1-bowl of watermelon.
Calorie: 46
Meal: Evening Snack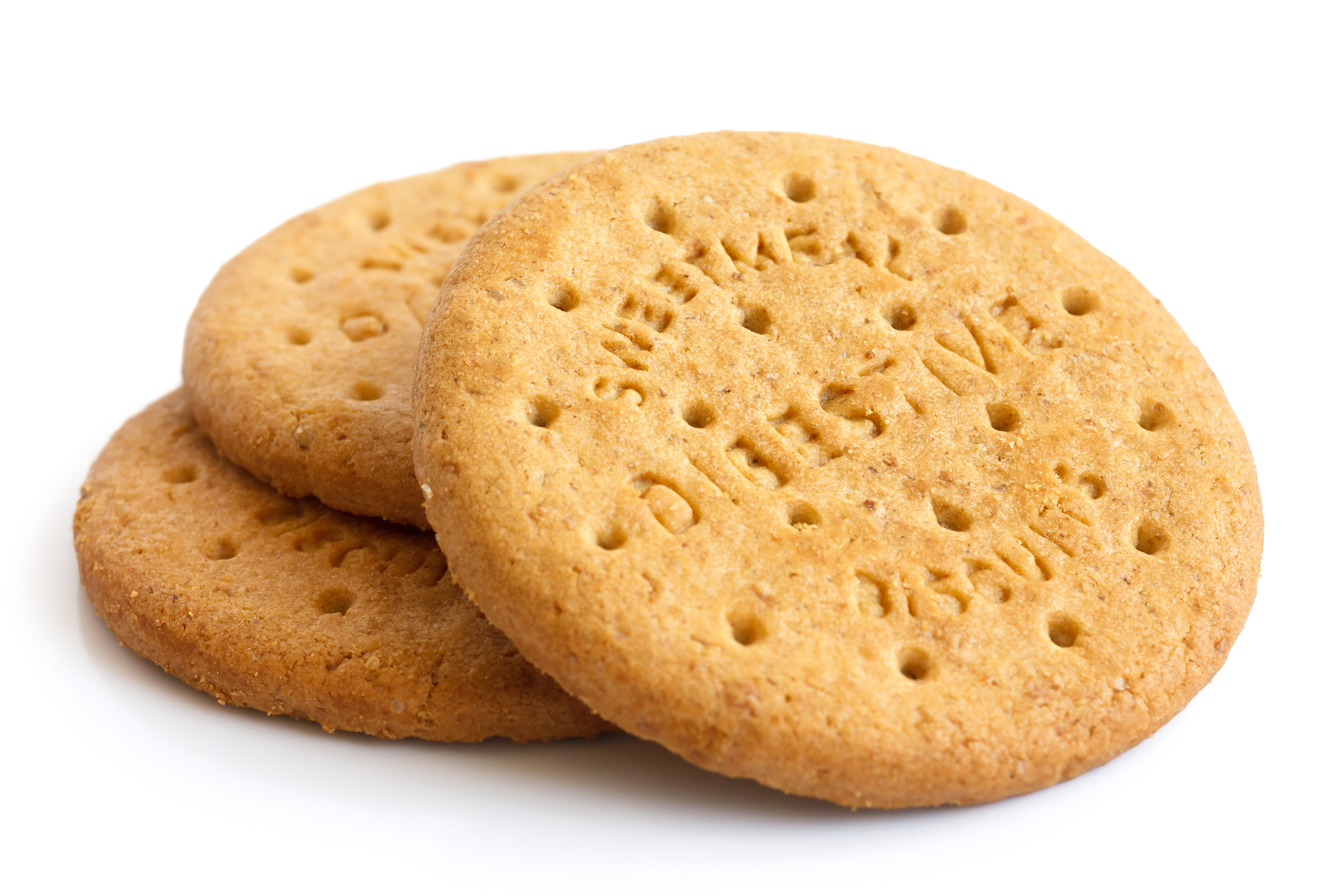 What to consume: Two digestive biscuits and Green tea
Calorie: 142
Meal: Dinner
What to consume: Vegan salad with fatless salad dressing.
Calorie: 221
Diet Plan for Weight Loss 2 | Total Calorie Consumption – 1024
Meal: Early Morning
What to consume: warm water, lemon juice, Honey
Calorie: 70
Meal: Breakfast
What to consume: Strawberries with Oatmeal
Calorie: 101
Meal: Pre-Lunch
What to consume: Green tea
Calorie: 0
Meal: Lunch
What to consume: 100g low-fat yogurt and Cabbage soup
Calorie: 227
Meal: Post-Lunch
What to consume: 1-peach and 1-orange
Calorie: 98
Meal: Evening Snack
What to consume: 2 digestive biscuits and Green tea
Calorie: 142
Meal: Dinner
What to consume: 1-bowl of boiled lentils with stir-fried peas, French beans, and capsicum, and with a pinch of chopped garlic
Calorie: 386
Diet Plan for Weight Loss-3 | Total Calorie Consumption –  1050
Meal: Early Morning
What to consume: Consume Vegetable smoothie made with of 1-tomato, 1-cucumber, 1-carrot, and a handful of spinach.
Calorie: 98
Meal: Breakfast
What to consume: Consume Soy milk, and 2-boiled egg-whites with 1-slice of multigrain bread or Soy milk with 1-banana
Calorie: 157 159
Meal: Pre-Lunch
What to consume: 1-glass buttermilk (for non-vegan diet). 1-glass kiwi juice and watermelon.
Calorie: 40 91
Meal: Lunch
What to consume: Eat Roasted veggies with clear soup of chicken with veggies. or eat 100g yogurt.
Calorie: 187 152
Meal: Post-Lunch
What to consume: Eat 1-orange and 1-pear.
Calorie: 143
Meal: Evening Snack
What to consume: 2-digestive biscuits and Green tea.
Calorie: 142
Meal: Dinner
What to consume: 100g yogurt and Baked fish. You can also eat clear soup of vegetable made with onion, cabbage, garlic, carrot with 2-slices of whole wheat bread.
Calorie: 296 265
Expert advice on the 1000 calorie diet
Expert says that the 1000 calorie diet is good for people who watch their weight and wish to drop the extra pounds. These 1000 calories diet divide your whole day's food consumption and calorie intake into 6-meals.
The important thing is to break your large meal into small frequent meals in the entire day where you can start with breakfast and give your 80% to weight loss plan of 1000 calories. You can choose options such as oats breakfast, or fruit groups for breakfast and possibly after two hours you can consume green tea or buttermilk.
For lunch, you can eat low carb meal, which possibly intakes of broken wheat or Kenova or buckwheat. You can also make porridge or kichidi and add pulses or vegetables in to increase nutrition.
You can also combine it with salad or buttermilk with yogurt. At 4 pm after lunch, you can have green tea with high fiber biscuits or some cereal, which can be very fulfilling with nourishment.
For dinner, you can skin the cereal as rice or bread and consume high protein or grilled chicken or fish. These all food surely cover 1000 calories for weight loss diet.
What should you eat in the 1000 calorie diet plan?
The 1000 calorie diet concentrates on frequent and smaller meals. At the same time reducing the intake of sugar, carbohydrates, and fat. You will require to avoid alcohol completely. Still, you can consume black coffee, diet soda, and carbohydrates in a moderate amount.
You can avoid rigorous workout is not advised as this diet will have low energy to perform any workout because of low-calorie consumption.  You need to choose a diet menu carefully to get the desired results. Make sure to choose healthy foods.
The weight loss diet of 1000 calories should include foods rich with proteins, vitamins, fiber which usually available in enzymes, and wheat foods. This weight loss diet demands a decrease in whole foods such as trans fats carbs as your body needs nutrition for improving entire health.
You also need to include low-fat milk foods with green vegetables, fresh fruits such as cantaloupes, oranges, pears, kiwi, strawberries, and other berries which offer reduced calories for salad snacks.
You can include green vegetables such as celery, spinach, broccoli, zucchini, and artichokes. These veggies are a rich source of minerals and vitamins.
A unique portion of cabbage provide only 35 calories, but plenty of nutritional fiber.
Additionally, include high water content veggies such as celery, cucumber, and peppers.
Foods to avoid while on 1000 calorie diet
Here is a list of certain foods which you need to avoid while following the 1000 calorie diet.
Oils and Fats:
Coconut oil
Walnut oil
Groundnut oil
Palm oil
Avocado oil
Lard and animal fat oil
Butter
Peanut butter
Almond butter
Cashew butter
Cheese
Cream cheese
Ghee
Nuts and Seeds
Hazelnuts
Cashew nuts
Watermelon Seeds
Walnuts
Desiccated coconut
Pine nuts
Peat nuts
Brazil nuts
Chia seeds
Pistachio
Dry Fruits
Dates
Dried Currants
Prunes
Apricots
Figs
Cranberries
Veggies, Fruits, And Legumes
Avocado
Mango
Chiku
Litchi
Custard apple
Potato
Corn
Lima beans
Proteins – Beef, pork, tofu, and lamb
The 1000 Calorie Diet-Recipe
You can manage your calorie consumption every day, but that does not mean you have to consume boring food. You can choose exciting recipes with tasty and healthy foods such as meat, veggies with a twist.
Lettuce Taco Recipe with Yogurt Sauce
Ingredients
Fresh lettuce leaves – 2
Cucumber – 1/2
Yellow and Red bell peppers – 1/2
Tomato – 1
Skinless chicken breast – 1/2
Tablespoon lemon juice – 1/2
Jalapeno – 1/2
Yogurt – 100g
Cilantro – Handful
Chili flakes – 1 teaspoon
Salt – 1 pinch
Pepper- 1 pinch
How to make this recipe?
Season the chicken breast (Skinless) with salt and pepper and boil it.
Take the boiled chicken and shred it.
Then take a grated cucumber, slice the tomato and bell pepper.
Also, make slices of jalapeno. Add a medium bowl of 100-gram yogurt.
Add cucumber with salt and chili flakes and combine all together.
Next, wash the lettuce leaves. Put the sliced tomatoes with lettuce and mix shredded chicken.
You can also mix black pepper and salt if required. Then mix jalapenos and bell peppers.
Keep a plentiful dollop of yogurt sauce. Then garnish with coriander or cilantro leaves.
Vegetarian Alternative
Vegetarian people can replace chicken with carrots, stir-fried broccoli, and button mushrooms.
Benefits of this recipe
The chicken breast (skinless) provide low calories, and it is a good source of protein, polyunsaturated fat, and iron. Cucumbers contain least calories and provide you hydration. They also contain vitamin C, A, calcium, potassium.
The added tomatoes in this recipe provide rich nutrients such as vitamin A, C, B6, iron, calcium, and magnesium. They contain rich fiber and prevent cancer risk.
The colorful bell pepper helps to provide rich vitamin A, C, dietary fiber, minerals, potassium, iron, and magnesium.
Lettuce also provide good nutritions such as iron, calcium, vitamin A, C, potassium and magnesium.
Finally, the yogurt offers good bacteria for gut health and assist in digestion.
You will also get coriander benefits of vitamin A, C, dietary fiber, B6 vitamin, magnesium, iron, and calcium. Jalapenos also provide the same nutrients.
Therefore, it is the best recipe to have in 1000 calories weight loss diet.
Why We Suggest This Recipe
It is a tasty and low-calorie recipe and supports weight loss. The veggies in this recipe provide all the necessary mineral, vitamins, and dietary fiber. The yogurt also helps your digestive health.  People with allergy of any veggies can replace with others. It is the best recipe to eat low calories and relax.
Tasty Vegan Ribbons Salad
Ingredients
Zucchini – 1
Carrot – 1
Tomato – 1
Spinach – Few leaves
Sesame oil – 1 tablespoon
Lemon – half
Coriander leaves – few
Salt
Black pepper
How to make this recipe?
Make thin ribbons of carrot and zucchini by peeling it.
Peel the zucchini and carrot into thin ribbons.
Make slices of the tomato.
Roughly chop the spinach.
Make a salad with a dressing of lemon juice and sesame oil.
Sprinkle the pepper and salt over salad and mix all the veggies.
You can sprinkle some coriander to garnish.
People who are non-vegetarian can have thin slices of 2-3 turkey bacon with salad.
Benefits
Zucchini in this recipe provide low calories with enough vitamin B6, C, and A. It contains 0% of cholesterol with magnesium, potassium, iron, and dietary fiber.
Adding carrot in this recipe provide vitamin C, potassium, dietary fiber, and magnesium. They also not contain cholesterol. The tomato in this recipe gives you cancer-preventing benefits and all the vitamins. Spinach has a good number of vitamins A, B6, C.
It also gives a good amount of dietary fiber, iron, magnesium, potassium, and calcium. Sesame oil contains polyunsaturated fat and 0% cholesterol. Lemon juice is a superb vitamin C iron, and B6, magnesium, calcium, and potassium. Coriander leaves include high quantities of vitamins A, B6, C, dietary fiber, magnesium, calcium, and iron.
Why this recipe suggested?
It is a vegan salad recipe containing low calories but also seems interesting. It tastes delicious and can be good for lunch or dinner. You can even add any vegetable of your choice. The carrot and zucchini ribbons will definitely attract your kids, and it is the best way to make them eat healthy food.
How exercise is important while on the 1000 calorie diet?
The workout is a healthy habit for every diet. As 1000 calorie diet is a low-calorie diet, it helps to lose weight quickly. The heavy workout is not suggested during this diet. You can still perform medium pace walks and light stretching to keep your muscles in active mode and improve blood circulation.
Due to low-calorie consumption, you may feel weakness. That's why it is important to work out slowly till you reach the weight loss goal.
The 1000 Calorie Diet: Benefits
The 1000 calorie diet is an excellent diet for calorie burning at a fast rate as it is a diet of low calories. You can opt for this diet if you are looking to drop a few pounds quickly.
Additionally, try the above sample diet plan menu to get good nutrition while consuming low calories at the same time.
The 1000 diet highlights the consumption of vegetables and fruits as they have fewer calories and a high amount of fiber and water, which make you feel full and prevent overeating.
This diet is simple and easy to manage. It boosts your confidence and promotes weight loss.
What can be the side effects of the 1000 calorie diet?
As the 1000 calorie diet is low in calories, it may lack your essential nutrients. If you are not healthy enough, then you may suffer from nutrients deficiency. Calories are important for different activities such as running, walking, sleeping, and digestion. A drastic reduction in calorie intake may affect your health.
Lack of important nutrients in the body, the 1000 calorie diet may affect your internal systems such as muscle loss, dehydration, energy loss, hair loss, weaker nails, and reduced heart rate.
The significant reduction in calorie can cause to reduce your metabolism ability to function. A reduced metabolic rate causes more weight gain when you restart taking calories.
The 1000 calorie diet is more suitable for women with a small frame. This diet is less considered for men. Besides, this diet can be harmful to athletes or well-built bodies.
Hunger is another side effect of this diet. Exhaustion occurred from the diet is more likely to cause injuries.
This diet may also have effects of mood swings, concentration loss, fatigue, and insomnia.
Do's & Don'ts of 1000 calories diet
Do's
Try 1000 calorie diet for only the first 10-days.
Check with your medical expert before starting the diet.
Do light workout and medium paced walks.
Add more fresh veggies and fruits in the diet.
Eat enough proteins to have good muscle strength.
Drink plenty of water.
Don't
Avoid overeating.
Remove alcohol consumption and sweet, carbonated drinks.
Keep moving, avoid long hour sitting.
Don't skip your food.
Avoid taking the stress.
Don't skip taking enough sleep.
Frequently Asked Questions
Can breastfeeding mother follow the 1000 calorie diet?
Breastfeeding women are not advisable to follow this diet. You need to consult your doctor for calorie reduction because your baby completely depends on you for food. So, if you reduce calories, your baby too lacks certain nutrition, which affects growth and development.
Which lean proteins are suitable for 1000 calorie diet?
You can choose turkey fish, skinless chicken, lentils, button mushrooms. Avoid tofu, beef, pork, and beans.
Can 1000 calorie diet help quick weight loss?
Everyone has a different type of genetic, age, metabolic rate, and different medical history to follow the diet. Doing a workout is a healthy option to follow the diet. If you feel hungry while the following diet, then it means you will gain weight. Do the proper analysis of your health and then go for health.
Is weight loss possible with a workout with a 1000 calorie diet?
As 1000 calorie diet has low calorie than you consume normally, you can do it without exercise. Normal stretching and medium pace walk are still important to have an active lifestyle for proper blood circulation.
Is 1000 calorie diet have a cheat day?
Yes, like every diet, you can have a cheat day. Whatever you eat, make sure you eat in a small portion. If you eat more calories and think of fasting the next day, then it is not a good idea in the diet plan. Once a week, you can have a cheat day and eat around 1300-1400 calories. Make sure to stick with plans and consume green tea for the next two days.
What research says about 1000 calorie diet for weight loss?
You will require to stay on track to get the nutrition on time. Sometimes a special occasion come in the middle of your diet when your mental calorie tracker gets off.
According to the new study issued in the American-Journal-of-Physiology-Endocrinology-and-Metabolism, managing calories is not as difficult as you think. A short term of overeating may record as a more temporary deviation for your body than a large stumble for fat storage and weight.
Research from Deakin-University-in-Australia concluded that keep the feast to the test. They experimented eight healthy middle age men with age of 22 and kept them on high -calorie diet for two distinct timeframes. One is five days plan which shows holidays and another was of 28 days to follow long term overheating.
During every time they consumed nearly 1000 more calories every day – such as junk foods like chocolate, potato chips, and more calorie-containing drinks, they normally had around 46% more than daily total. Their weight, blood sugar, fat mass, and insulin levels were estimated before the research started and again after every diet completions.
By the end of the five days of the time, the caloric glee participants noticed harmful substances build-up around the abdominal organs. The fat was increased by 14% but the other measurement of body composition, the 50-days binge didn't show much effect. Even, there was no significant change in entire fat mass or weight.
What result says?
After 28 days, however, it was a different result. During the month end of overeating, their fat accumulation increased by 3 pounds, and the average weight increased by 3.5 pounds.
Research also discovered that your body manages to cope with the short time of raised calorie consumption by changing your metabolism in your favors to use carbohydrates. It is what research first kept forward that 1000 calorie diet for short term and overeating may cause liver impairment and then muscles. But instance change in carbs can prevent such impairment and benefit short term, said by the lead researcher – Glenn Wadley (Ph.D. from the School-of-Exercise-and-Nutrition-Sciences at Deakin University.
The early adjustment may help your body to manage blood sugar, he said – in which participants did not have changes in the fasting blood sugar after 5-days of eating junk foods. But the carb consumption was not helped for long term strategy: fasting blood sugar was somewhat raised after 28 days of overeating time.
What nutritionist say about calories?
Many people have a history of calorie counting. Some people count calories to drop extra pounds, and others keep track of calories for gaining weight.  Calories come from the foods you eat, such as protein, fat, and carbs. If these food intakes get excess, then contribute to weight gain.
According to facts, calorie is an energy measurement unit. Single calorie refers to kilocalorie or 1,000 calories to know nutrition.  Having a proper number of calories helps to count it for exact weight loss. It is important to burn more energy than you consume for weight loss.
If you have high-calorie foods, then it's important to choose foods with rich nutrients.
The calorie burning process is not much simple, and some people will suffer from a calorie deficiency. Therefore, eating more calorie is fine with one condition that you will burn those all calories.
Consuming more calories don't get more stamina
A calorie is the unit of energy, and it may not get you more energy. In some cases, people tell that eating fewer calories keep them energetic, said by Michele Jacobson- as a certified nutritionist at Michele-Jacobson-Nutrition. It happens because your body spends less on digestion. It's important to eat quality foods rich with nutrients.
The same size may not fit all
Many people's health works differently, and it will confuse you that how many calories you need. Like entire nutrition needs, the specific calorie need is different to a different person. The everyday requirement of calories also depends on age, fitness, gender, and weight loss goal.
Plant-based foods are the best calorie source
According to Kearney, most of people don't watch on nutritional profiles while eating certain foods. You can consume a decent size of breakfast, which will soon get digested, and you will be ready for the next meal. Choosing plant-based foods provide fewer calories and high content of nutrients.
Calories counting is not sustainable
According to Jacobson, she thinks calorie counting is not a positive way to monitor you're eating. Also, she said it is not a sustainable way to live healthily. The things such as frequently checking calories, calculating the number, keeping diary will all end up in exhausting you. Furthermore, you will not have quality food.
Consume a balanced diet with loads of plant-based foods. The plant food calories will not restrict you're eating.
Calorie counting apps are not perfect
The calorie counting apps don't focus on mineral and vitamin content. Therefore, it will misguide you. Your app may show that you are consuming the right number of calories, but still, you may not feel your best because you may be lacking certain nutrition.
For right and balanced diet, you will need lean protein, fiber, and healthy fats, which are low in calories.
The 1000 calorie diet is an amazing way to remove extra pounds but make sure to get advice from your dietitian. Remember, weight loss should not make you starve as starving is an unscientific way of weight loss. Gradually, instead of losing, you will gain weight. Ask your expert about your health. Comment about your 1000 calorie diet experience for weight loss.